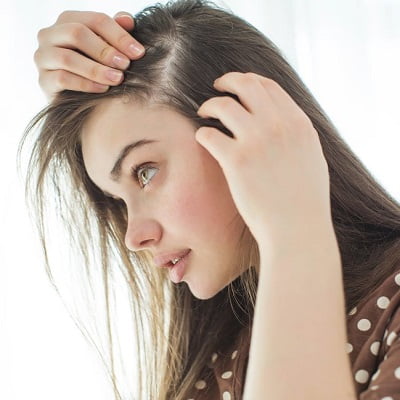 Female Hair Loss:
When your hair is falling more than it is growing, you might have hair loss problems. Usually, an average human sheds 70-120 strands of hair daily. Still, if you have more than this, you must see a dermatologist or a hair specialist to get the treatment earlier and avoid any serious complications. Women usually face fewer hair loss problems than men for various reasons. If you want to know about the causes and treatments for female hair loss treatment in Islamabad, read the following blog.
Causes Of Hair Loss In Females:
There are many causes of hair loss. Some of them are:
The main cause of hair loss in females is how you style your hair. If you tie a ponytail too tight or make braids or cornrows for a long period, it will pull the roots, thus causing hair to fall.
Sudden weight loss can also lead to hair loss
Restrictive Dieting
Hormonal problems
Thyroid disorder
Anemia
Medical Conditions
Too much stress and depression
Treatments For Hair Loss:
There are many best treatments for hair loss undergoing at SKN cosmetics depending upon the type of hair loss you have. Some of them are as follows:
●      Laser Therapy
If you want a non-surgical treatment for hair loss, then laser therapy is best for you. This therapy uses low-level laser light to increase hair density. It will help you improve your hair growth, and you will get thicker and healthier hair than before.
●      PRP Treatment
Platelet-rich plasma injections are used to get thicker hair and to reduce hair fall. In this treatment, blood is usually drawn from the patient's body, and the platelet-rich plasma is segregated from the blood using a centrifugal machine. After the separation, the blood is injected into the treatment site. This treatment has shown many effective results for treating androgenic alopecia.
●      Hormone Therapy
How to regrow your hair through hormonal therapy is an emerging question in the minds of females. The doctor will suggest hormonal treatment when your hair loss is due to a hormonal imbalance. Birth control pills or hormonal replacement therapy are used to increase the level of progesterone and estrogen, which helps to increase hair growth, and the hair will stay on your head for a long period.
●      Hair Transplant Surgery
If the above treatments are not working well for you, the doctor will suggest hair transplant surgery. In the surgery, the hairs are extracted from the thicker part of the head and grafted back into the bald area.FUE, FUT and robotic hair transplant are the types of transplant surgery. A hair transplant is a little more expensive than other types of treatment and is not suitable for every person. During the consultation, the dermatologist or the trichologist will examine your scalp and suggest the best treatment.
Ways To Avoid Hair Loss:
To avoid hair loss, you must eat a nutritious diet full of vitamins and essential nutrients that will give you healthy hair and scalp. It would be best if you did not make hairstyles that can damage your hair roots, such as tight ponytails or braids. Always massage your hair with oil twice a week to get thicker hair. It is seen that females who are using too many dyes and chemical products for their hair can have hair loss, so you should keep your hair care routine as simple as much and with natural and organic products.
When Should You Visit a Hair Specialist?
Females who lose more hair than normal or patches of baldness have formed on their heads. They should visit a hair specialist as soon as possible as delaying such conditions can cause serious hair loss problems. Our hair specialist will conduct some tests or will do a physical examination to evaluate the reason for hair loss and will suggest the best type of female hair loss treatment in Islamabad, suitable for you.