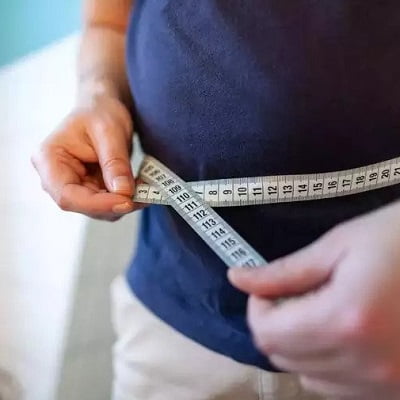 Maintaining optimal health is vital for a desired lifestyle. But sometimes, our weight becomes a hurdle in achieving that lifestyle. That's the time when we have to consider losing excessive weight. Ozempic in Islamabad is an innovative weight loss treatment that helps you regain a healthier and happier lifestyle by removing excessive weight.
Extra weight can lead to several diseases, including type 2 diabetes, heart disease, stroke, etc. Maintaining the right shape is the desire of everyone because it has become a norm of today's lifestyle. Furthermore, it has several health benefits that everyone would love to attain. This blog will explain the benefits of Ozempic and especially its uses and application to reduce weight.
Ozempic In Islamabad:
It is an advanced weight loss treatment in Islamabad. It is a subcutaneous injection used to treat fatness and lose excessive weight. The injection is administered once a week for optimal results. It promotes feelings of fullness and reduces food cravings. Thus, it helps to regulate food. It means it decreases the food intake and, this way, reduces fat.
What is Semaglutide:
Semulgate is a medication that works like Ozempic, creating a feeling of fullness and eventually leading to weight loss. Individuals with type 2 diabetes and obesity can take advantage of it as it lowers blood sugar levels by stimulating insulin release and reducing the production of glucagon. Its benefits are not limited to these; it also has cardiovascular benefits as it limits the risk of adverse incidents.
Ozempic Procedure:
Initially, the practitioner asks about the medical history and objectives of the patient. After thoroughly examining the patient, the practitioner proceeds with the procedure. He then cleans the targeted area of a specific skin site with the help of an alcohol swab, and following examining the liquid, he injects it into the skin. This procedure is quite simple and can be performed easily in the clinic.
Benefits of Ozempic:
The application of Ozempic is deemed effective in terms of weight loss because it creates a feeling of fullness and dictates the brain to lower the appetite. This way, it reduces our diet and leads to weight loss.
It also lowers the blood sugar levels and enhances the release of insulin.
It also acts positively on our cardiovascular functions. Its application reduces the risk of heart attacks, stroke and even cardiovascular death.
Side Effects:
This can cause vomiting, diarrhea, constipation, etc. If you feel side effects or any abnormalities, you should rush to your doctor for proper treatment. The doctor may also alter your diet or tablets based on specific conditions.
Aftercare Treatment:
It is mandatory to follow the given aftercare guidelines for proper treatment. Following are a few postoperative instructions
Do not forget to monitor blood sugar levels regularly after the treatment. If it shoots up, then visit your practitioner
Depending upon your specific circumstances, your practitioner may provide you with specific tablets for a speedy recovery from the treatment, do not forget to take them
To speed up the recovery process, make sure adequate consumption of nutrition and hydration
If you have been advised to use a specific diet, then use that to avoid any odd situation.
During this period, carefully observe changes within your body, and if you feel any uneven change, then visit your practitioner.
Cost of Ozempic in Islamabad:
The cost of Ozempic in Islamabad relies on several factors, including the clinic's location and the practitioner's reputation. SKN Cosmetics Islamabad has earned a reputation as a leading clinic, known for delivering exceptional results at affordable prices. With a proven track record, they have established themselves as experts in providing cost-effective solutions that meet the highest standards.
The Bottom Line:
Maintaining a healthy weight is recommended to keep ourselves healthy and sound. Being overweight may lead to several diseases and also make us socially isolated. Losing excessive weight can have significant advantages for you. There are several effective weight loss procedures, and Ozempic in Islamabad is one of them. It has several advantages, such as it reduces excessive weight, lowering blood sugar levels and also decreases the chances of cardiovascular diseases.
SKN Cosmetics Islamabad is an aesthetic clinic aiming to resolve your issues proactively. If you are thinking of reducing your weight through Ozempic, then practitioners at SKN can provide you with your desired results.