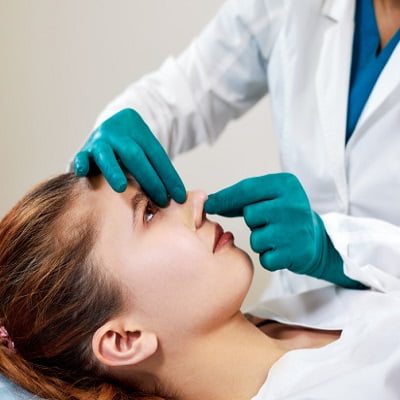 Everyone has their own desire to get an accurate nose shape. If you have a small or droopy nose then there are many other options that are performed non-surgically. One of the effective and demanding non-invasive procedures is known as HIKO Nose treatment.
Are you planning to make your nose accurate in shape or do you have any misconceptions in your mind about the nose that can be fixed only through surgery? Read this blog post where you will get every piece of information about HIKO Nose Surgery in Islamabad. Also, it includes results, benefits, its working and cost. So, keep reading for more information!
About Hiko Nose Surgery:
A non-surgical procedure that is used to perform with the help of PDO threads that are specially designed for use internally under the skin is known as HIKO Nose treatment. The word 'HIKO' means high and mostly Korean people have this feature naturally. It is a popular treatment that can fix different issues of the nose like, tip, droopy nose, make it high and enhance the shape. Moreover, it is suitable for those people who are not ready for surgical Rhinoplasty but still they need changes in their nose. Somehow, it will provide effective, immediate and satisfying results. The procedure can be performed in multiple sessions if a candidate wants to maintain the results for a long time.
How Does It work?
According to SKN cosmetics, it is performed by expert practitioners and at the clinic. The practitioner will use PDO threads to lift up the nose and make it high, straight and sharp nose. Your nose tip plasty will be improved without having any surgical procedure.
During the procedure, the practitioner will inject local anesthesia on the nose for making it pain-free. After that, the PDO thread will insert into the soft skin of your nose. That non-inserted thread ends will be trimmed off. The condition of the nose will decide the number of threads and how much you need to improve your nose look. The total duration of the procedure will be 30 minutes or it depends.
Expected Results:
After getting HIKO nose treatment, you will get immediate, effective and satisfying results. The swelling is common after the procedure so when it subsides, you will see final results. However, the outcomes will last up to 9 to 18 months as it depends on how good you can take care of your treated area and how skillfully your nose procedure is performed. Moreover, if you want to maintain the results same for the coming years then you may require a repeating session of this procedure.
To know its Benefits:
Generally, there are a lot of benefits to choosing HIKO nose surgery. However, common benefits are mentioned below:
It will make your nose bridge high and long.
The shape will become sharper and slimmer.
Lift up the nose tip accurately.
The nose tip can also rotate.
Cost-effective as compared to traditional rhinoplasty.
There are no major side effects or risks in it.
Minimal recovery period.
You will get expected and desirable results.
Cost of Hiko Nose Treatment At SKN Cosmetics:
The average cost of HIKO Nose Surgery in Islamabad ranges starting from 35,000 PKR and it depends on how many threads a candidate needs to fix the nose shape. Also, it is a cosmetic procedure that most insurance companies don't cover. However, there are a few factors that can affect the cost of the treatment, such as:
The Experienced Practitioner's fee.
Location and Reputation of the clinic.
The number of threads and difficulty of performance.
Session requirements.
Thread material type.
Other supporting charges.
Furthermore, if you want to know more about cost-related questions then you can contact us or visit our clinic anytime. We will provide you with complete information according to your concerns.
Final Thought!
Therefore, if you are willing to consider any effective procedure for fixing and alteration of nose shape without undergoing surgical procedure then choose HIKO nose surgery as it is one of the best non-invasive procedures that will provide satisfying results. So, feel free to consult SKN cosmetics for a memorable experience!