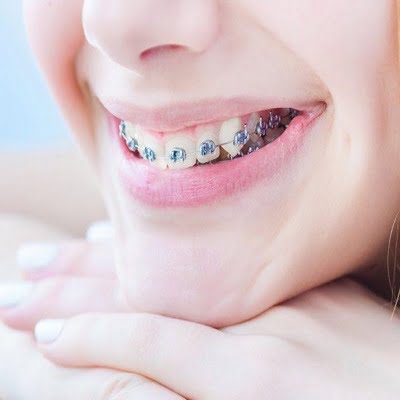 Dental problems are common to every single person and they can affect your oral health. Sometimes, there are some issues of misaligned or overcrowded teeth problem that makes troubles while chewing and eating. To fix such problems, dental braces are recommended for sorting the teeth position and facial appearance. Another fact for considering braces is to choose reasonable cost.
However, there are some clinics that offer expensive braces cost but SKN cosmetics are one of the clinics that provide satisfying services in a reasonable cost range. To know about "How much does it cost to have braces?" then read this blog post where we have mentioned all details related to braces treatment consequences.
About Dental Braces:
Generally, a dental treatment that is used to perform for fixing several teeth issues like misaligned teeth, abnormal gaps between teeth, repositioning, biting problem or misaligned jaw shape is known as dental braces. It is a very common and traditional procedure that is usually recommended to children and adults. Somehow, braces materials are wire and bracket which can be made by metal, plastic or ceramic.
However, these braces can be less visible and work perfectly. It provides a lot of benefits to that person who wears them for a specific time and it provides long-lasting results if a person follows the instructions of an orthodontist.
How Does it Work?
According to SKN cosmetics, placing the braces isn't an easy process, it always requires an expert orthodontist who performed them carefully. However, the placement of braces will take 2 to 4 hours and the materials of braces like brackets, spacers, archwire, and headgears etc. Sometimes, people may require tooth extraction for alteration if they have overcrowded teeth.
Within 1 to 3 years, the braces will move and apply pressure on your teeth continuously. You may require it every 3 months' adjustments so it will give you the desired shape. Some people require minor changes and they wear braces for a few months and some of them require a lot of alteration.
After removing braces, a candidate may require retainers for maintaining the new position of your teeth and follow the aftercare instructions according to your orthodontist's advice.
The Cost of Dental Braces:
The Dental Braces Cost in Islamabad ranges between 150,000 PKR to 200,000 PKR. It is a complicated and delicate procedure that cannot be performed at cheap rates. However, it depends on a person's choice and always choose an expert orthodontist for your treatment. When a candidate comes for an initial consultation, the expert orthodontist discusses all the details related to procedure and cost inquiry.
Other Cost Factors:
When a candidate comes for a consultation, the experts of SKN cosmetics talk to them in detail while considering their concerns and expectations. After knowing the cost range of dental braces in Islamabad, there are some factors that can affect the cost, mentioned below:
The expert orthodontist's fee– As you know, it is a delicate procedure that will be performed with the expert. So, always choose a professional and experienced dental practitioner for your treatment. By choosing an experienced person, the cost will be affected according to the expert's fee.
Location and reputation of the clinic– Sometimes, reputable and well-known clinics aren't near to your location and you need to travel from one place to another place. It will affect your cost with traveling expenses. Moreover, always choose a well-known clinic for your treatment.
Monthly Checkups – The process of dental braces requires adjustments after every three months. In this checkup session, a candidate may require changes and further procedure issues. So, it may affect your cost to have problems and fix them.
Other supporting charges – Last but not least, there are several types of braces that will charge you differently. During the brace, a candidate requires teeth cleaning and other treatment for reshaping the teeth. So, it will affect your cost while considering such concerns.
Furthermore, if you want to know more about cost-related information then feel free to consult SKN cosmetics' expert orthodontics as they will guide you with the best.
All Summed Up!
Therefore, after knowing "How much does it cost to have braces?" and its cost factors, the decision of choosing dental braces will become easy for you. You will know how it works and what cost you need to pay according to your concern and desire. So, if you want to get reasonable and satisfying dental braces through an experienced orthodontist then visit SKN cosmetics. We are eager to see your presence!