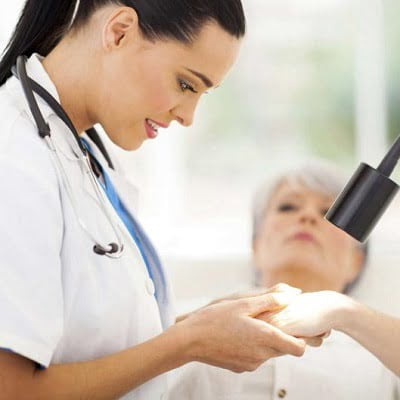 A dermatologist is a specialized doctor who treats conditions related to skin, hair, and nails, etc. Apart from all the diseases and disorders related to the above-mentioned areas The Best Dermatologist can also treat cosmetic issues. They can also help in uplifting the appearance of skin, nails, and hair.
What Do They Do?
Skin is the major organ of our body and also an exhibition of overall health. The Best Dermatologist deals with all the diseases and disorders associated with the skin. The most common conditions they treat are acne, dermatitis, eczema, fungal infections, hair loss, and nail problems, etc.
They may possibly use a variety of medical and cosmetic procedures to treat a specific issue related to skin, hair, nails, and hair. They may also use medication and other noninvasive and sometimes invasive procedures to treat these issues.
Some Approaches Used by the Dermatologist are:
Cosmetic injections
Cryotherapy
Dermabrasion
Laser
Skin grafts and flaps
Tips for Choosing The Best Dermatologist:
Almost anyone can benefit after visiting a dermatologist. The Best Dermatologist can help teenagers and adults to control acne, improve the look of their skin, and prevent skin cancer. How to Choose Best Dermatologist in Islamabad, Rawalpindi & Pakistan is an important and personal decision, particularly when you are having a skin-related condition.
How can you find the best dermatologist and who is the correct choice for you? We will discuss some important factors that must be kept in mind before choosing a dermatologist:
Referrals, Reviews & Satisfaction Surveys:
Take time to get recommendations from family, friends, or your family care doctor. Ask them about their own experience, the facilities provided by the clinic and dermatologists, and how satisfied they were with the results. Reading online reviews and blogs can provide perception into how a dermatologist interacts with his/her patients during the consultation phase, as well as before, during, and after the procedure.
Board Certification:
Board certifications will guide you on whether a dermatologist has the specific required training and skills for performing certain skin-related procedures. It can also be used to confirm if the physician has a history of malpractice claims or any disciplinary actions. This information can be found on different websites.
Experience & Specialization:
Experience with your specific procedure or condition can add to better results. Dermatologists can complete supplementary education and training for specialization in their field. This is extremely valuable for the dermatologist especially when it comes to treating certain conditions.
If you are looking for a specific procedure, ask how many times the dermatologist has performed it as well as the complication rates they have come across.
Consider Gender:
It is very important that you must feel comfortable with your dermatologist's gender because you might need to openly discuss personal information. When it comes to dermatology, your own gender is also an important deliberation. Nowadays Dermatologists are becoming more skilled in treating women and men differently.
Research Facility Quality:
The facilities at the clinic where your procedure will take place are of utmost importance for your dermatologic care if you are having skin related surgery. It has been seen that patients at top-rated facilities center may have fewer complications and better outcomes.
At SKN Cosmetic surgery clinic, your procedure is done in our clean, state-of-the-art office.
After Hours Care:
After your procedure, you have to contact your dermatologist for follow up visits in order to monitor the progress. For this purpose, you should be able to reach them outside of office hours, even though on-call or answering services, to cope with any emergencies such as allergic reactions. Think through these services before choosing your dermatologist.