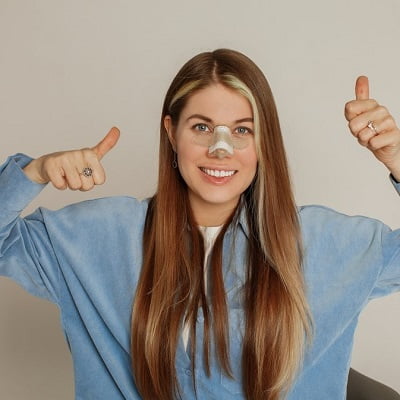 Sometimes you wish to undergo another surgery if you are not satisfied with your current results. This is needed to make corrections in the already done botched nose job. Rhinoplasty is always a hard nut to crack whether is being done for the first time or the second time. Your initial rhinoplasty, or primary rhinoplasty, is a challenging enough treatment. On the other hand, revision rhinoplasty presents a completely distinct set of difficulties for your surgeon. In this article, we discuss the difficulties associated with revision rhinoplasty as well as How To Research A Doctor For Revision Rhinoplasty. As a result, choosing your revision rhinoplasty surgeon properly is essential to the outcome of your rhinoplasty.
What is Revision Rhinoplasty?
Perhaps of all plastic surgery procedures, rhinoplasty is the most difficult. External abnormalities or respiratory problems might develop the following rhinoplasty, even in the best surgeons' hands. This is brought on by the intricate architecture of the nose as well as the "vagaries of healing."
If you have problems after primary rhinoplasty surgery and want to undergo the secondary procedure then you may consult Royal Cosmetic Surgery Clinic Islamabad as we are blessed to have the services of the best rhinoplasty surgeon in Islamabad.
Tips to Choose the Best Plastic Surgeon for Revision Rhinoplasty:
Here are some of the best ways to choose a revision rhinoplasty specialist.
Always go for a Double Board Certified Facial Plastic Surgeon:
Make important to verify each surgeon's credentials and certifications while looking for a revision rhinoplasty expert. They must hold two distinct medical boards' certifications in addition to having an M.D. Surgeons must demonstrate exceptional patient care, unmatched medical ethics, outstanding communication skills, and the capacity to keep up with advancements in the field of facial plastic surgery in order to earn and then maintain both of these credentials.
Look for a Rhinoplasty Specialist:
Successful rhinoplasty surgeries may require you to take into account the function as well as the form of the nose. This procedure is performed to correct certain medical conditions like sleep apnea or other related problems. The surgery can also be performed because of aesthetic reasons. Both medical and aesthetic purposes need to be considered at once.
Do Your Own Research:
The best chance of choosing a top surgeon is provided by arming oneself with knowledge regarding the operation. To make an informed decision about your surgeon, you must fully comprehend the risks and challenges involved with revision rhinoplasty. Read our blog and reputable websites like The  Pakistan Association of Plastic Surgeons (PAPS) to fully comprehend what happens during your revision rhinoplasty.
Set Realistic Expectations:
Other critical elements of a successful revision rhinoplasty include identifying the aesthetic you desire and setting a realistic objective. When you have completed this, you can seek the advice and expertise of experienced surgeons to help you have the nose of your dreams.
Choose a Surgeon With a Specialization in Rhinoplasty Revision Surgeries
Focus your search to discover a revision rhinoplasty specialist rather than just looking for a rhinoplasty specialist. Surgeons may face particular difficulties during revision rhinoplasty, such as how to handle scar tissue from an earlier operation. Additionally, folks who have had revision operations before could have various strategies for handling dips or bumps. Working with a surgeon skilled in revision rhinoplasties assures that your treatment will be handled specifically. So if you are even worried about How Much Does Rhinoplasty Cost In Pakistan, you are still in a right place. We will provide you with the best services at affordable rates.
I want to do a Revision Rhinoplasty, what should  I do?
If you are interested in the procedure then you can book your consultation with us. Call us directly or fill out the form below. Dr. Naveed Azhar is board certified and a highly specialist in the field.
About Dr. Naveed:
Dr. Naveed is a trained specialist in plastic surgery of the head and neck. His training has included:
Different Methods of Rhinoplasty in Islamabad
complex reconstruction after head & neck cancer resection, and
craniofacial trauma reconstruction.
His specialization in plastic surgery of the head and neck allows him to concentrate on delivering the most up-to-date techniques to his patients.