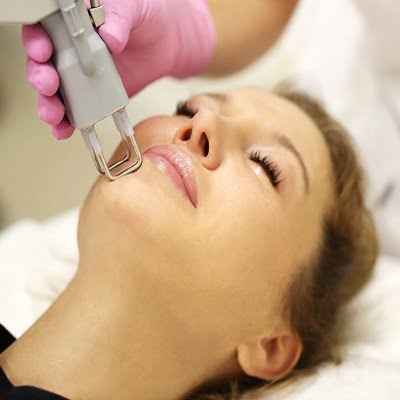 Commonly, Different people get hyperpigmentation on their face and it makes the facial appearance unattractive and awkward. It is a harmless condition but some people are very conscious about their look. However, there are a variety of treatments that are used to perform for hyperpigmentation and one of the best options is Laser therapy. It is a cost-effective solution that anyone can consider for reducing unwanted hyperpigmentation.
Now, you might be thinking about the overall expense then read this blog post where we have discussed all about Laser Treatment for Hyperpigmentation on Face cost in Islamabad. It includes the impacting factors as well.
To Know About Hyperpigmentation:
A skin condition that usually appears due to the damage of cells that appears in patches and disordering the color of your skin is known as hyperpigmentation. Due to excess of melanin, dark brown pigments appear on a normal skin tone. Other than that, excessive sun exposure, aging fact, imbalanced hormones or the cause of any injury can make you a candidate of hyperpigmentation.
Best Treatment for Face Hyperpigmentation:
According to SKN cosmetics, the best solution for hyperpigmentation from the face is Laser Therapy. It will work as the upper layer of the skin will be removed by the laser beam and produce new tissues. The expert dermatologist of our clinic commonly recommends laser resurfacing therapy for effective and long-lasting results. It is suitable for every man and woman above the age of 20. You can get this treatment for multiple problems into several sessions so that is how you will get expecting an outcome.
Final Results:
After getting the treatment, the results will be immediate, long-lasting and satisfying. The candidate may not get expected and desirable results in a single session so that is why it is recommended according to the number of sessions. Moreover, the performance of dermatologists plays a major role so always choose board-certified practitioners.
The Cost at SKN Clinic:
Generally, the average Laser Treatment for Hyperpigmentation on Face cost in Islamabad ranges between 16,000 PKR to 20,000 PKR per session. Also, it is necessary to understand that the cost can vary from person to person because everyone doesn't have the same pigmentation issues so it would be best if you consult our best dermatologist properly and they will guide you with all impacting factors as well.
Factors That Can Impact The Cost:
After knowing the estimated cost range of laser therapy for hyperpigmentation then you must be aware of the factors that can impact the cost of the treatment. However, some common factors are mentioned below:
Choosing an experienced practitioner for the effective and satisfying performance of the laser can impact your cost according to the fee criteria. So, always choose a board-certified and expert practitioner for your treatment.
The reputation of the clinic matters a lot, always choose the reputable and trustworthy clinic that can give you hygienic and amazing services. By choosing a well-known clinic can affect you a bit on your cost.
If you have a cosmetic clinic near to your destination then it is best but otherwise, you may travel from one place to another. It can affect your cost with travelling expenses.
A number of sessions can also affect your cost; it will be charged to you according to per session. The more session you need the more your cost will increase.
Other supporting charges like anesthesia fees, medications and further checkup sessions can affect your cost.
Furthermore, if you want to get more information related to its cost and impacting factors then feel free to contact us or visit our clinic anytime.
The Final Words!
Therefore, hyperpigmentation on the face is a very common condition that most of people experience. It is not a harmful situation and can be treated with several cosmetic treatments. So, if you want to get an effective solution for reducing the dark patches on your face then feel free to consult SKN cosmetics for a reasonable cost range. We are here to give you a remarkable experience!