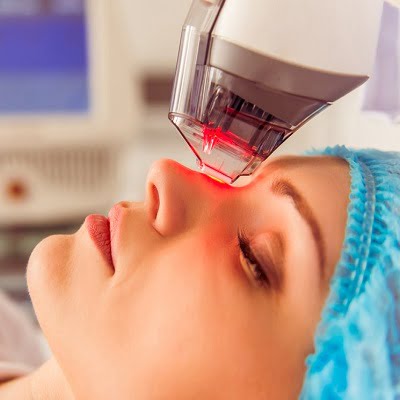 Rejuvenate Your Skin with the Magic of PICO Laser!
When it comes to treating conditions like melasma, acne scars, wrinkles, and pigmentation before the invention of the pico laser, the Q-switched laser was widely regarded as the preferred method. However, since it became popular not long ago, the pico laser has taken the throne as king. The state and appearance of our skin often serve as our first impression. But just because you don't like the way your skin looks now doesn't mean you can't change it in the future. Have you ever heard of the Pico laser treatment? Yet along with many other questions, one major question that may arise in your mind is maybe: What are the benefits of Pico Laser Treatment? Don't worry! You are at the right place. This blog will answer all of your questions and many more. Let's get going.
What is Pico Laser Treatment?
Unwanted tattoo ink, sun spots, freckles, and other skin issues are all treated by the PicoSure laser in Islamabad. By reducing scarring and wrinkles, the laser improves the texture of the skin. The laser transforms laser energy into soft pressure waves that activate cell signaling, stimulate collagen production, and kick-start the immune system's natural defenses. The skin can begin to repair itself with the help of the device, which is completely safe and doesn't need to penetrate deeply. Your complexion will look better overall after the procedure. There is hardly ever any downtime. 
Ideal Candidate:
This is generally a safe procedure and anyone can get benefit from it. This treatment is safe for all skin types and tones. So, anyone who wants to rejuvenate his skin can be treated by it. You are probably a good candidate for this treatment if:
You want to get rid of moles or dark spots

You have concerns about pigmentation

If you have one or more anti-aging skin issues.
Benefits of Pico Laser Treatment:
SKN Cosmetics Islamabad ensures the following benefits of this treatment: 
Scars:
For the treatment of acne scars, such as radiofrequency or fractionally ablative lasers are utilized. They remove the top layer of skin. As a result, any skin that has been removed will regenerate on the healthy skin around it. The risk of mechanical harm to the skin exists in addition to heat damage. As a result, it is understandable that post-inflammatory hyperpigmentation and inadequate wound healing are frequent side effects of fractional lasers. Here is where the pico laser really shines. Not only can it remove acne scars without removing the top layer of skin, but it also has almost no downtime.
Underarm Whitening:
A Pico Laser for Underarm Whitening in Islamabad is necessary to treat the deeper pigmentation that appears under the arms. This technique will work best for you if you have tried topical lightening creams and still experienced no improvement. Using a laser, the pigment is broken. The immune system absorbs this broken pigment, and then the body eventually gets rid of it.
Gentle and non-invasive:
Surprisingly gentle procedures are used with PicoSure. The non-ablative laser energy used by the PicoSure patented Pressure Wave photoacoustic laser allows it to penetrate several layers of your skin without causing harm. This laser therapy is non-invasive.
Fine lines, wrinkles, and pigmentation:
The pico laser can effectively treat continuous skin problems like fine lines, wrinkles, and pigmentation. It shatters the pigments into the tiniest possible fragments. The increased photo-acoustic effect of the pico laser allows for the body's immune system to remove the fragments from the body. Pico Laser for Freckles and Blemishes in Islamabad is the perfect solution for all your needs of the skin. This refers to the breakdown of pigments by laser energy. The pigmentation is cleared much more quickly as a result of this improved photoacoustic effect. 
Skin Rejuvenation:
This procedure addresses numerous anti-aging skin concerns at once because it is a total skin rejuvenation procedure. The PicoSure laser has the ability to simultaneously rejuvenate the dermis and sub-dermal layers of skin. This contrasts with some treatments that only aim to restore skin volume or remove dark spots. Now SKN Cosmetics is providing the Pico Laser for Bright Spotless Skin in Pakistan.  
Tattoos Removal:
A lot of time has passed since tattoos could be removed with lasers, but none have been as successful as the pico laser. Did you know that Picosure Tattoo Removal is the only aesthetic laser that offers a secure and efficient method of tattoo removal? The pico laser's capacity to deliver energy pulses in an incredibly brief amount of time allows it to generate strong pressure waves, which safely and effectively shatter tattoo ink into microscopic fragments.
Customizable: 
In order to perfectly meet your needs, this treatment is also very customizable. This is so that your treatment can have an intensity that is ideal for your concerns about appearance. PicoSure has the ability to deliver non-fractional and semi-fractional treatments.
Number of Sessions:
Generally, only 3-4 sessions are required. 

These procedures are separated by at least two to four weeks. 

If you have sensitive skin or a darker complexion, it may take up to eight weeks. 

As a result, you might need more or fewer treatments than other patients. 

Of course, the number of treatments you require will depend on your unique treatment goals.
How Quickly Can You See Results?
The results of this procedure will gradually become visible as the skin develops its own regenerative capabilities. Results typically become apparent two or three weeks after the initial appointment. Until you receive your final treatment or until you reach your ideal results, your results will keep getting better. However, based on your treatment objectives, you might see results more quickly or more slowly than other patients.
Rejuvenate Your Skin With PicoSure Today!
Now is the time to ensure that every first impression you give is one you can be proud of. Call SKN Cosmetics Islamabad right away to set up your consultation appointment if you believe PicoSure treatments hold the key to skin rejuvenation. So book your consultation with the best skin specialist in Islamabad and rest assured.