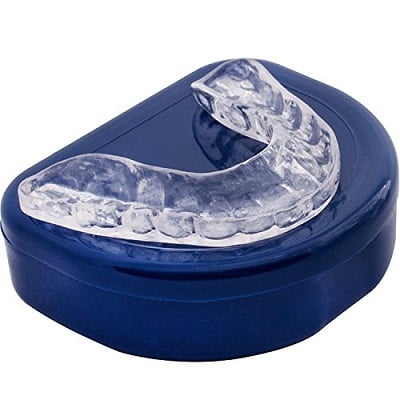 When people undergo any dental treatment like braces then the orthodontist may recommend a specific wearing solution for the protection of the teeth. Also, it is used for the protection of teeth from grinding while a person goes for sleep, sports, and many other reasons.
If you are experiencing dental issues and want to protect your teeth from any injury then there is a solution known as Transparent Mouth Guards in Islamabad, Rawalpindi & Pakistan. It is used for the safety of teeth. In this blog post, you will learn all about these mouth guards, their types, and how to take care of mouth guards. Keep reading!
What Are Mouth Guards?
A cover type that is used for teeth and gums protection is known as mouth guards. It is usable for children and young candidates as well. Moreover, these guards are used for safety in playing sports like boxing, biking, cycling, and gymnastics. These guards are effective for your sleep as well. If you have a snoring issue then it will reduce the problem of snore and it will be relieving obstructive sleep apnea. However, these are used for upper and lower teeth effectively.
Therefore, it is important to know that these are not permanent or lasts forever, you need to replace them according to your dental practitioner's advice. Whenever you notice any hole or damage then you may need to replace them.
Different Types:
Generally, all the mouthguards are not the same and not recommended without consulting a dental practitioner. It is important to consult with your dental practitioner, he/she will recommend you a suitable guard according to your issue. Some common guards are mentioned below:
Stock mouth guards– is affordable and mostly usable guards while playing sports.
Boil and bite guards– it is effective and can be customized to fit your teeth.
Custom-made guards– the safest and effective option that can be custom-made by your orthodontist. These are much better than above both guards.
Therefore, it is necessary to make sure if your mouth guards are fixed or not then you need to consult with your dental practitioner. Do not use without recommendation.
Is it Effective to Wear Mouth Guards After Braces?
In simple words, Yes! It is effective to wear with or after braces. If you have braces and also you are a sports player or grinding and clenching issues then it is very important to wear prescribed guards for your teeth. The ideal guards are those who are recommended by your orthodontist or customize by them.
So, better to wear mouth guards for teeth, lips, and tongue protection while you are playing. Also, it will help you to avoid chipped or lost teeth, nerve damage to a tooth, and soft gums, tongue, and lip tissues.
How to Take Care of Mouth Guards?
It is necessary to take good care of your Transparent Mouth Guards in Islamabad, Rawalpindi & Pakistan. When you consult with the dental practitioner, they will prescribe you some aftercare instructions which are important and need to follow for oral health. Some common instructions are mentioned below:
Protect these guards from the damage and keep them clean.
When you go for brushing and flossing, do not wear them.
Use prescribed antibacterial mouthwash before wearing guards.
Do not use hot water, it can affect the shape.
For cleaning the guards, you can use any brush and toothpaste for cleaning.
You need to check every day these guards, is there any damage or holes that appear?
Put your guards into a solid container and make them dry when going to use.
Do not expose them to direct sunlight or extreme heat.
Try to keep these guards out of reach from pets even when they are in a container.
All Summed Up!
Generally, these are used for safety and protection in dental care and you cannot wear them without asking your dental practitioner. So, if you think that you need to wear these guards according to your concern or sleeping issues then feel free to consult SKN cosmetics.
Still, if you are not understood about mouth guards then you can contact our team anytime. They will let you know and discuss all the details related to your issues. We are looking forward to you!