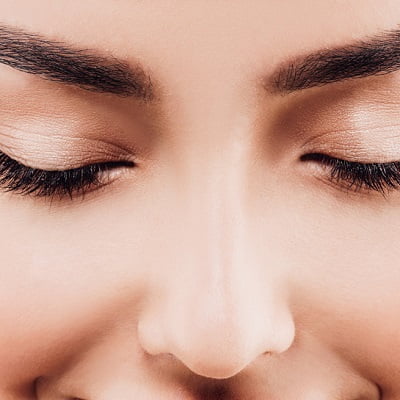 Non-surgical rhinoplasty is actually a dermal filler procedure that modifies the shape of your nose for up to 6 months.
This procedure is ideally suitable for those who are looking to make their nose to look less angular but also not ready for a permanent solution or are worried about the risks and recovery time involved in a conventional rhinoplasty in Islamabad procedure.
Convenience:
Non Surgical Rhinoplasty in Islamabad, Rawalpindi & Pakistan is performed in an outpatient facility, which makes it far more convenient than other surgical alternatives. A trained provider can complete the whole procedure in 15 minutes or less.
In some cases, you can get back to work the same day.
How Much Does It Cost?
The cost of nonsurgical rhinoplasty varies depending on the kind of filler you choose, the healthcare provider you choose, and how many injections you will require. Generally, non-surgical rhinoplasty is much less expensive than a traditional rhinoplasty.
How Does It Work?
A gel-like injectable ingredient (usually hyaluronic acid) is injected under your skin in the areas where you desire to create smoother lines or volume.
The filler ingredient settles into the area where it is injected in your deeper skin layers and grasps its shape. This can change the look of your nose for 4 months to 3 years, depending on your skin, your desired results, and the ingredient used.
What's The Procedure Like?
The procedure for Non Surgical Rhinoplasty in Islamabad, Rawalpindi & Pakistan is fairly simple, especially when compared to surgical rhinoplasty.
After an initial consultation where you discuss your desired results, your doctor will have you lie down with your face tilted upwards. You may have a topical numbing cream applied to your nose and the adjacent area so that you won't feel any pain from the needle.
After the numbing cream takes effect, your doctor will inject the filler into the area around your nose.
Targeted Areas:
A non-surgical rhinoplasty targets the bridge, tip, and sides of your nose. Fillers can be injected around any part of your nose to alter its shape.
This procedure works well if you want to:
flatten small bumps in your nose
make the tip of your nose more noticeable
add volume to your nose
lift the tip of your nose
What to Expect After Treatment:
After liquid rhinoplasty, you might experience slight pain, swelling, and redness on the treated areas. However, within an hour or two, the injection will start to settle. The redness starts to subside, and you will be able to see your desired results.
Complete results should be fully visible within a week or two. Redness or bruising should completely decrease by then.
As far as downtime, there's practically no recovery time. You can be at work and your normal activities the very same day.
Most filler ingredients will dissolve in your skin during a period of 6 months and some will last up to 3 years. No matter what, the results of a liquid rhinoplasty are not lasting.
Preparing For Treatment:
Different filler ingredients have different courses of action for how to prepare for the procedure. Your healthcare provider will guide you in detail on what to do before a nonsurgical rhinoplasty.
He may advise the following broad guidelines:
He may instruct you to avoid aspirin, anti-inflammatory medication (such as ibuprofen), vitamin E supplements, and any other blood-thinning supplements one week before the procedure.
Be aware of your vitamin K levels in order to lessen the risk of bruising. Eat lots of green, leafy vegetables to boost your vitamin K before the procedure.
Drink plenty of water and eat a meal prior to your appointment. Do not overeat, as you may feel nauseous during or after the procedure.
Advantages of Non-Surgical Rhinoplasty:
Non Surgical Rhinoplasty in Islamabad, Rawalpindi & Pakistan allows you to avoid general anesthesia.
You will have a speedy recovery.
After this procedure, you can return to work and your regular activities the same day.
Results are not permanent, so if you are not happy with the results, it's just a matter of time before the fillers absorb.
The cost of non-surgical rhinoplasty is much lower than a traditional rhinoplasty.