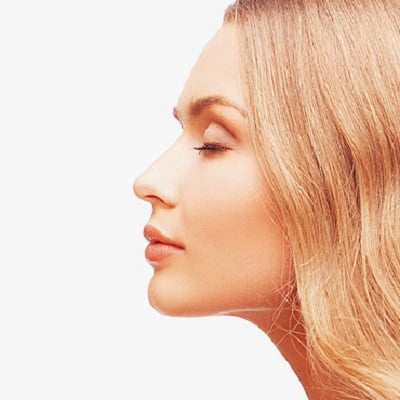 The nose is the most prominent and central feature of your face that should be attractive and accurate. Many people have good-looking noses by birth but some are not lucky enough to have it. Don't be worried about it, the advanced cosmetic treatments introduced an effective procedure for reshaping the nose according to a person's desire. 
If you are willing to make the nose shape accurate and attractive then SKN cosmetic is the best center for Best Nose Reshaping Clinic in Islamabad Pakistan. Read this blog post, you will know all about our clinic, surgeons and treatment performance, etc. 
About SKN Cosmetic Clinic:
The SKN cosmetic clinic, a well-known and name of excellence is located in the beautiful capital of Pakistan. This is the greatest clinic for nose treatments where you can easily get various options for nose corrections and performed these treatments skillfully and successfully. 
Our clinic follows the rules and a clean atmosphere with a hygienic environment. Our talented and expert clinical staff deal with the customers very well and discuss their desire shape of the nose and other conditions. At our clinic, nose treatments are performed for reshaping, correction, bone alignment, nose tip enhancement and many more. These all procedures are performed surgically and non-surgically. 
Each treatment has its enormous benefits, procedural steps and results. We performed these surgeries according to candidate need and after reviewing nose condition. This treatment is always prescribed according to the candidate's situation. 
Our Experienced Clinical Surgeons:
For nose surgery, we have a team of expert surgeons who handle such complicated treatments very well. Giving an attractive nose shape to the candidate is our surgeon's top priority. SKN cosmetics have qualified surgeons who can easily perform nose surgeries skillfully and efficiently. 
Our practitioner always schedules an initial session with a candidate before the treatment where he/she will examine the candidate's health and nose condition. After that, they recommend a suitable method to the candidate according to his/her desire shape needing. After the procedure, your surgeon will prescribe you several instructions related to your treatment, your health and your post-care routine. 
The Results We Provide in Nose Shaping:
According to SKN cosmetics, our clinic provides unbelievable and effective results in nose treatments. The outcomes also depend on person to person and the type of method is performed. Mostly, rhinoplasty surgery delivers dramatic and long-lasting results, 50% of results will be observed within 5 to 6 months and complete results will be seen after 10 to 12 months. The before and after pictures may require to show the changes he/she obtained. 
Advantages of Choosing Us:
Choosing SKN cosmetics for Best Nose Reshaping Clinic in Islamabad Pakistan, there are a lot of benefits in it. In this treatment, we provide several benefits and these are mentioned below: 
The candidate will be obtained desired nose shape for a long time.

 

It will make your nose more attractive.

 

The breathing issues will be also improved.

 

You will get a proper care plan after the treatment.

 

No more chances of major side effects.

 
About Nose Shaping Treatments:
According to SKN cosmetics, we schedule an initial session with the patient to guide him/her all about the procedure. Before the procedure, the practitioner will review your medical report and present your nose shape and then recommend you a suitable method of nose reshaping. Also, the practitioner will prescribe you few precautions related to your health and process. 
On the day of treatment, the procedure for reshaping the nose will be performed in the clinic and it is usually done under local/general anaesthesia where a person can't feel any pain. The practitioner will perform the steps very carefully and full in concentration and the surgeon team will monitor the condition of the patient. 
The Post-Care Plan For Patients:
The aftercare plan in reshaping nose treatment is necessary to follow after the procedure. Your surgeon will guide you few instructions for taking care of your nose according to your procedure type and health-wise. Some of the common instructions are like, do not touch your nose unnecessarily, take a liquid diet and sleep in the straight position for avoiding breathing issues. It may require monthly checkups and if you need to improve the shape of your nose then it will also be performed. 
About Cost:
The SKN Cosmetic Surgery Clinic in Islamabad offers affordable cost rates in reshaping nose treatments. It is a cosmetic procedure and most insurance companies don't cover it. Several factors can affect the cost of the treatment like, experienced surgeon fee, location and reputations of the clinic, multiple session's requirements if any and method chosen. These cost factors details are always discussed in the initial session before the treatment. 
Further, if someone wants to know more about cost queries, our helpful team provide you with the best information.