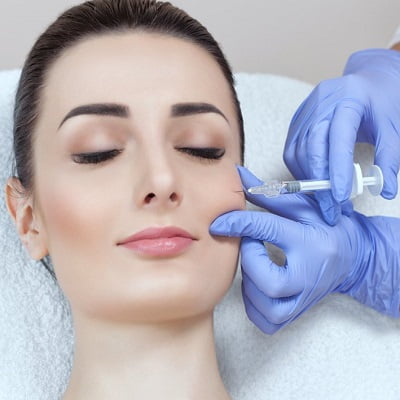 PRP therapy is gaining fast popularity among the middle-aged and the young generation due to its very promising and long-lasting results. This treatment option is slowly making its way to the top and is becoming the more considerable option for anyone looking to get regenerative therapy. This treatment option can be availed to treat any part of the body that needs to be revived including the lips and hair. You can even get this therapy for treating injuries to your body such as knee and ligament injuries. PRP Injections for Face in Islamabad, Pakistan can be availed at any clinic of your liking but SKN Cosmetic Surgery Clinic offers the best packages for individuals who want to get this treatment for their face.
What Do PRP Injections Consist of?
These injections are made of plasma that is rich in platelets, as the name suggests. The platelets trigger the body's natural response to heal and regenerate and if you get an injection with this substance, your blood will work 50% times faster to heal any damage. The reason why this option is so widely popular is that it does not contain any extra or harmful chemicals like other healing therapies. This injectable is made 100% from your own blood and no extra additions are made to it.
Who Can Get PRP Injections?
Since this entire process revolves around extracting the platelets and plasma from your blood, it is essential that you be a fit candidate otherwise it might trigger a negative response in the body. To ensure maximum results, the following are the conditions to fulfill if you want to get this treatment done:
Avoid drinking two months prior to the treatment
You should also keep the blood pure from tobacco and avoid smoking
Try to limit your diet to healthier options such as maximum intake of fruits and vegetables
Add milk, green vegetable pumpkins, and pomegranates to your diet to increase platelet production.
Stop the intake of blood thinners such as aspirin.
Why Get PRP Injections For Face?
Getting a PRP facial can do wonders for your skin. This treatment is popular among those who want to look younger and reverse the aging signs. Following are some reasons why you should consider getting this treatment for your face:
It helps reduce signs of aging such as smile lines and crows feet
It tightens and contours the skin
It also helps reduce acne scars and dark circles
Improves the overall skin complexion and makes it even. The results also last longer than 1 year.
Promotes collagen production and growth of new cells with little discomfort and no swelling and no recovery time.
Makes the face appear more radiant and youthful and is beneficial to men and women.
Uses the body's own resources to minimize side effects such as allergy reactions
It is a great alternative to getting botox as these injections do not contain any synthetic materials or substances
The PRP facial is a non-invasive treatment and does not need any anesthesia to perform. The procedure is also completed in under 1 hour.
What is the Cost of PRP Injections For Face in Islamabad, Pakistan?
The total cost of  PRP Injections For Face in Islamabad, Pakistan can range from PKR 15,000 to PKR 20,000.  This cost is not just the price of the injections and relies on a number of underlining factors. Most people assume that these injections are the only thing that is to be paid for and forget about other expenses such as follow-up sessions or aftercare medication.
Although you can also get these injections configured and administer them yourself, it is better to consult a doctor and then get it done professionally. Since this treatment is considered to be the most natural solution to triggering the body's cell renewal mechanism, it is worth every penny that you invest in it.
Get Treated!
If you're looking for a natural alternative to getting fillers, then the PRP injections are your best option. Not only do these injections improve the overall health and appearance of the face, but they also help reduce signs of aging. So sign up today and get a free consultation with our beauty gurus! Or call us and book a free consultation before slots are filled.