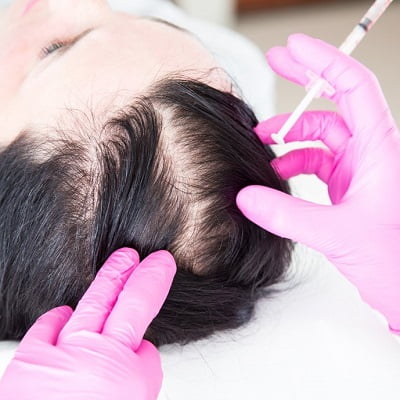 Nowadays, hair loss problems are getting common and doctors for hair loss treatment as well. You will find hair loss treatments and their practitioners anywhere but you can trust them because fake practitioners are jumping into the field for business. However, if you are searching for The best doctor for hair loss treatment in Islamabad, then you must consult the SKN Cosmetic Clinic. 
In this blog post, you will learn about how to choose the best doctor and who is the best doctor in the city. So, take a moment and read the following details. 
Best Doctor For Hair Loss Treatment:
The best doctor for hair loss treatment is one who is experienced in treating hair loss and has a track record of successful results. They should also be board-certified in a relevant specialty. 
One of the best and most trustable doctors that can treat any type of hair fall problem is Dr. Naveed Azhar. He is an expert and board-certified practitioner who is providing his services at the SKN Cosmetic Clinic for several years. 
So, if you want to get an effective and safe hair loss treatment then feel free to consult them. They will recommend you best options for treating hair loss problems and you will obtain highly effective results.
How To Find the Best One For Hair Loss Treatment? 
Whenever you plan to choose someone expert and the best, you have to make some effort for it. To find The best doctor for hair loss treatment in Islamabad, you can follow these steps:
Research different doctors and clinics: 
Start by doing some research online to find doctors and clinics that specialize in hair loss treatment. Look for hair fall treatment practitioners who have experience treating hair loss and a track record of successful results. You can also read online reviews from other patients to get an idea of the quality of care provided by different doctors.
Ask For recommendations: 
You can ask your friends, family members, or coworkers who have undergone hair loss treatment for offers. They can provide valuable insights and experiences to help you make an informed decision. It might be a helpful tip for you and an easily trustable option. 
Check credentials: 
When researching practitioners and clinics, be sure to check their credentials and qualifications. Look for doctors who are board-certified in a relevant speciality, such as dermatology or plastic surgery, and who have experience treating hair loss. They must be expert enough to perform your hair restoration treatment effectively and give you successful results. Otherwise, don't trust anyone who is not qualified in the field. 
Schedule consultations: 
Once you have narrowed down your options, schedule consultations with the practitioners you are considering. This will allow you to discuss your hair loss concerns and treatment options with the hair expert, and to ask any questions you may have. Also, you will know what is best for your hair and which treatment will be effective for you. 
Consider your options: 
After your consultations, take some time to consider your options and choose the doctor who you feel is the best fit for you. Consider factors such as the doctor's experience, credentials, and bedside manner, as well as the cost and location of the clinic. Ultimately, the best doctor for hair loss treatment is one who you feel comfortable with and who can provide the best care for your specific needs.
The Bottom Line! 
Therefore, these are the common steps that are necessary to consider whenever you search for the best doctor. This guideline will help you to choose an experienced and qualified practitioner for hair loss treatment. 
On the other hand, if you want an experienced practitioner from a reputable clinic then you can consult the SKN Cosmetic Clinic. They have highly expert practitioners who will give you satisfying outcomes.