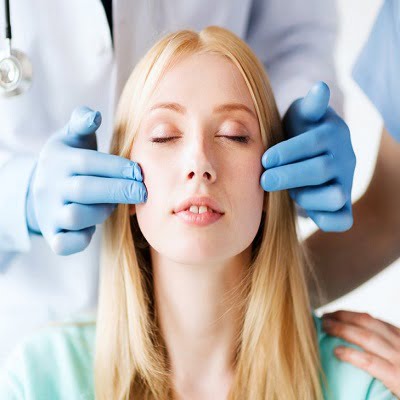 Our skin is very sensitive and if you are choosing any cosmetic treatment then you should be very concerned about what to do before the decision and what you should do while having the surgery. Somehow, it would be best if you talk to your dermatologist in detail where he/she will let you know about the precautions, caring tips and further guidelines.
However, we are going to discuss all the Top 5 Tips When Considering Cosmetic Surgery in Islamabad that includes the details and to know what the best cosmetic treatments for your skin are. So, keep reading for further information.
An Overview:
Generally, we consider cosmetic surgeries for making our facial and body appearance accurate and attractive. It is not only a decision that you take but you have to consult with your dermatologist or plastic surgeon that will let you know all about your surgery journey.
You should not be careless to take any decision very lightly because it is going to change your overall look which matters a lot and you are paying for it. Many people are dishonest, provide fake before-after results and give unprofessional opinions with fake advertisements. It's all your decision and it must be full of research and consultations with expert and well-known skin specialists.
Top 5 Important Tips:
According to SKN Cosmetic Experts, our most important responsibility is to educate our clients, examine their health conditions and know the reasons why they want cosmetic surgery. We provide complete information where our clients get enough details as to what to choose and what to do while considering any surgery. However, there are five important and amazing tips that are must be considered for any cosmetic surgery, such as:
To know the Reason for Surgery.
Whenever you feel that you are experiencing any issue or something from your personality that makes you uncomfortable then the need for cosmetic surgery appears. However, some people know about the reason for having cosmetic treatment but many of them don't know and only follow unprofessional opinions. So, it would be best if you already know your reason for undergoing cosmetic treatment and it will help you to prepare mentally.
Get an Initial Consultation session with your experienced specialist.
In an initial consultation session, you should be honest first. You need to tell everything about your health condition and previous medical history. Also, you can talk about the aims and goals of your treatment. The specialist will examine your condition and ask about your expectations and after that, he/she will recommend you a suitable aesthetic treatment that can change your overall appearance according to your desires and expectations. It is not necessary to talk to only one plastic surgeon but you can discuss with other surgeons as well.
What will be the final Result and success rate?
The most important tip to consider is when your surgeon finally recommends you a suitable solution then it is necessary to know about the before/after results, how long it will take to give you complete outcomes, and how long it will last. Moreover, you should research or ask your surgeon all about the success rate and how successful treatment it is. It will clear your mind with misconceptions and different myths about the treatment.
What steps, benefits, costs and risks are involved in chosen surgery?
After deciding the treatment option, you need to ask about the procedural steps and duration of the procedure. Every treatment has its pros and cons so it is important to ask about them as well and you should ask about how much it will cost after including its factors. These are important things to ask your surgeon and consider before any type of treatment.
Recovery and aftercare guidelines.
Last but not least, it is very important to talk about the recovery period so that is how you will schedule your daily routine. Some procedures have quick recovery but some treatments take a lot of time to heal properly. Moreover, you must require taking good care during the recovery with the prescribed instructions of your surgeon. It will prevent you from major side effects.
All Summed Up!
Therefore, many people are unaware of how to choose the best solution and what to consider while selecting the treatment. So, we have discussed information related to the Top 5 Tips When Considering Cosmetic Surgery in Islamabad. still, if you want to know more about it then feel free to consult SKN cosmetics where you will get every type of skin treatment and cosmetics surgeries like liposuction, rhinoplasty etc.