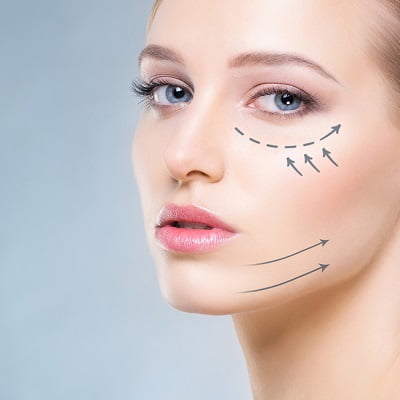 Overview
Cosmetic surgery has been an increasingly popular trend over the years. Men and women all over the world have developed a heightened sensitivity to the ever-changing beauty standards and the need to seem flawless. As a result, they have turned to a variety of invasive and noninvasive cosmetic procedures to achieve their aspirations. Islamabad, Pakistan's capital is home to several cosmetic surgeons who have trained internationally.
Due to the benefits of cosmetic surgery in Islamabad, such as cheaper costs and quality services, foreigners from around the globe approach the city for treatment. What is Cosmetic Surgery?
Cosmetic surgery, although closely related, is different from plastic surgery. It is an elective surgery that can be done on several different regions of the body to achieve aesthetic purposes. Here, in Islamabad, you have access to a range of cosmetic treatments such as skin and facial rejuvenation, facial contouring, breast enhancement, breast shaping, and abdominoplasty.
What Does Cosmetic Surgery Aim At?
Enhancing a person's appearance is the primary goal of cosmetic surgery. The treatments, techniques, and principles involved in cosmetic surgery reflect this. By modifying and reshaping the natural structure of the target body part, cosmetic surgery is able to improve one's body symmetry as well as improve one's appearance to make one more aesthetically attractive.
Cosmetic surgery also assists to restore physical features that have been impacted by factors such as aging, mishaps, trauma, or serious ailments.
What are the Benefits of Cosmetic Surgery in Islamabad?
The benefits of cosmetic Surgery in Islamabad are both medical and aesthetic. People believe that going under the knife is vain and there are no advantages. However that is not true, and the following benefits can be reaped by getting plastic surgery to enhance yourself:
1)   For Cosmetic Purposes
Most people get cosmetic surgery for enhancing their looks, and can avail the following advantages:
●     Enhanced Overall Wellbeing:
Everyone desires to improve some aspect of their body. Even if they go unnoticed by others, they can significantly affect personal self-confidence and self-esteem. Having cosmetic surgery to improve these parts of your body will not only make you feel twice as confident and happy but also more attractive. This can help relieve anxiety, stress, and depression and thus, improve mental and emotional well-being.
●     Long Lasting or Permanent Results:
Cosmetic surgery outcomes often remain permanently or for a very long time. So, feel relieved of any concerns about gaining your "unwanted" appearance back. However, you may need maintenance sessions for longer-term results.
●     Less Painful Procedures:
With ongoing advances in technology, cosmetic surgical techniques are being improved to minimize pain and discomfort for patients both post-surgery and during the process.
2)   For Medical Purposes:
While most people want to enhance their looks with plastic surgery, there is a vast majority of people who also want to get plastic surgeries to lead a better life. Medical reasons to get plastic surgery include:
●     Quality Of Sleep Is Improved:
Cosmetic procedures such as rhinoplasty or jaw surgery can help in reducing complications similar to dental decay, obstructive sleep apnea, sinus problems, and asthma. So, say hello to carefree pleasant mornings and peaceful slumber.
●     Health Benefits:
Although cosmetic surgeries are for aesthetic purposes, they can still have several health benefits such as improvements in breathing, reducing risks of chronic ailments, reducing the occurrence of migraine attacks, easing rising body discomforts, reducing spinal damage, and more.
●     Helps Improving Eyesight:
If you suffer from excess skin around your eyes that limits your field of vision, blepharoplasty can help you get rid of it. As a result, both your looks and your vision are improved.
●     Improved Life:
With an improved appearance, better overall health, and maintaining a healthier lifestyle, your life is sure to get better and open doors to many new opportunities.
What Is the Cost of Cosmetic Surgery in Islamabad, Pakistan?
Different cosmetic procedures have different charges. The cost of cosmetic surgery in Islamabad, Pakistan can range anywhere from 15000PKR to 2,50000PKR  depending on the choice of treatment, and other several contributing factors including:
Severity of condition
Type of treatment required
Choice of clinic
Expert charges such as the doctor's fee
Per session cost
Medicinal/ Equipment fee
Equipment cost
Desired outcomes
There are numerous clinics that charge separately for each and every single thing. But if you get treated at SKN Cosmetics, you will only have to pay the treatment cost.
Insurance policies only cover cosmetic treatments if they are a medical necessity, so you better be careful about your finances when booking an appointment.
Can Anyone Book an Appointment for Cosmetic Surgery?
Anyone suffering from confidence issues due to their imperfections or asymmetrical can get an appointment for cosmetic surgery. However, it is not important that one must only get cosmetic surgeries to fix their imperfections, most people get them to lead a better life as they cannot function properly without the surgeries. Some examples include rhinoplasties, hair transplants, etc.
However, if you have any chronic illnesses, such as cancer or any blood diseases, it's best to consult your doctor first and then get the surgeries. Look Beautiful With SKN!
SKN Cosmetics Surgery Clinic offers numerous cosmetic surgeries! If you have any questions about the benefits of cosmetic surgeries, come visit us for your free consultation!