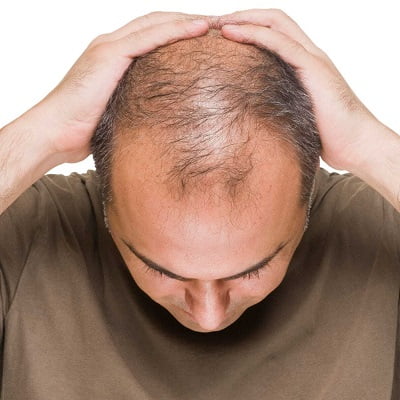 Hair loss or baldness refers to excessive hair loss from the scalp. Millions of people are observing this issue. Hair loss occurs because of hormonal changes, genetic predisposition, medical conditions, stress, etc. Hair loss treatment in Islamabad is based on several surgical and non-surgical procedures. In this blog, we will learn about the causes of hair loss and its treatments.
Hair loss is one of the primary concerns of individuals across the globe. People of every ethnicity, color, or gender are being affected by baldness. Hair loss indicates the partial or complete loss of hair. Its impacts are drastic. Not only baldness or hair loss damages the self-image and personal representation of an individual but also decreases self-esteem and confidence. Besides, social factors associated with this condition can worsen the matter.
Causes of Hair Loss:
There are several causes that can lead to hair loss or baldness. Some may trigger temporary hair loss, and some may cause permanent hair loss. Following are a few causes of hair loss.
Hereditary Causes
This is one of the primary causes of hair loss. It means there are genetic reasons that hinder the growth of hair follicles. It starts with shrinking and hair thinning and gradually loss to partial or complete hair loss. Medically, hair loss caused by genetic predisposition is called androgenetic alopecia.
Hormonal Imbalances
Fluctuation in normal hormonal patterns can also cause hair loss. Excess androgens weaken hair follicles and eventually lead to excess hair fall. Hormonal changes during birth control can trigger baldness.
Medical Conditions
Medical conditions and their treatments can also stimulate hair fall, leading to complete or partial baldness. Disorders such as scalp infections, alopecia areata, and treatments such as the use of radiation to address cancer can cause hair loss.
Nutritional deficiencies
A proper diet is also important for shining hair. The lack of nutrition in diet can cause hair loss. A deficiency of nutrients such as iron, zinc, and vitamins weakens hair follicles and leads to hair loss.
Medications
Some medicines, such as blood thinners, antifungal drugs, and antidepressants, can also cause this issue. But this issue can be addressed if handled properly.
Age Factor
This is also one of the most common factors that lead to hair loss. With the passage of time, our bodies functions become slow and do not deliver the required tasks. So, as we become older, hair growth becomes slower and eventually stops the growth of hair follicles.
Impacts of Baldness:
Baldness decreases our self-esteem and confidence
Causes emotional and psychological distress
Leads to self-consciousness
This leads to self-isolation or social withdraw
It triggers feelings of insecurity
Why Should We Treat Hair Loss:
Hair loss treatment in Islamabad improves hair density and volume
It promotes hair regrowth in bald areas of the scalp
It improves self-esteem and overall confidence
Hair loss treatment stops further hair loss
It improves positive self-image
Treating baldness also improves your quality of life and decreases anxiety and stress
Hair Loss Treatments in Islamabad:
Platelet-Rich-Plasma (PRP) Therapy
This process involves the accumulation of platelet-rich plasma from the patient's blood. As blood is processed to extract platelets. After that, this is injected back into the specific area. This process fosters the growth of hair follicles and also improves the overall condition of the scalp.
Hair Transplantation
During this procedure, hair follicles are removed surgically from a donor area and then inserted into the recipient site. This area is further divided into two types based on the extraction of hair follicles. Hair transplantation offers a natural-looking and fuller hair scalp as it promotes hair growth naturally in a specified area of the scalp by inserting new hair follicles.
Lower-Level Laser Therapy :
This is a non-surgical and non-invasive procedure used to treat hair loss. Lower-level laser devices are used during this process to initiate a process known as photobiomodulation. This process stimulates cellular activity and eventually leads to hair regrowth.
Factors to Consider Before Hair Loss Treatment:
Understanding the causes of hair loss
The severity of baldness
Overall health conditions
Realistic expectations
Before undergoing any hair loss treatment in Islamabad, it is better to consult a dermatologist, as an expert opinion will help you decide the most suitable and convenient option based on your specific requirements.
All Summed Up!
Hair loss is one of the primary concerns of people nowadays. People across the globe are facing baldness. There are several causes for this phenomenon, such as genetic reasons, hormonal changes, medical conditions, etc. Medical science has made it possible to restore lost hair or overcome hair loss. Several procedures include but are not limited to hair transplant in Islamabad, PRP treatment in Islamabad, etc. Hair loss treatment in Islamabad addresses this issue and offers you a rejuvenated fuller hair head.
SKN Cosmetics Islamabad is a well-known hair loss treatment clinic in Islamabad. It offers personalized treatment and is equipped with advanced technology to provide optimized treatment options.