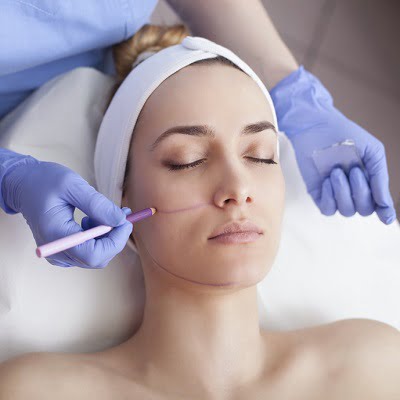 UNLOCK YOUR FLAWLESS SKIN….
People looking for non-surgical treatment for flawless skin can go for laser treatments. If you have acne, acne scars, unwanted hair, skin pigmentation, and dark circles which is lowering your confidence, then go for improving the aesthetic appearance of your face. People who feel good about their looks have higher self-confidence. A bad skin day can make you stressed and depressed about your look. We have skin care experts that will help you get younger-looking skin.
If you want to know more about the cost of laser treatment on the face in Islamabad, read the following blog.
Aim Of The Laser Treatment:
The main aim of the laser treatment is to get flawless skin. These treatments can improve your skin texture and tone. With the help of laser treatment, you can get rid of unwanted hair. Our doctors commit to solving all your skin issues in the best manner. These laser treatments will give you desired results without any pain.
Ablative And Non-Ablative laser:
There are two types of lasers, ablative and non-ablative lasers. The ablative laser usually works on the top layer of the skin, while the non-ablative laser works in the deep layer of the skin. A non-ablative laser is used to treat wrinkles and acne scars. But if you want quick and promising results, then go for the ablative type of laser. After getting the laser treatment, your skin will get smoother and younger-looking skin.
Best Laser Treatments:
At SKN cosmetics, we offer different types of laser treatments, such as:
Laser skin whitening
Laser skin resurfacing
Laser hair removal
Laser skin tightening
Depending upon your desired goals and results, you can choose any type of laser treatment for your face. The dermatologist will examine your face and suggest the best laser treatment.
How To Take Care Of The Skin After Laser Treatment:
It is very important for you to take care of the skin after having any type of laser treatment. Following are some after-care tips by our dermatologist:
Avoid going in the direct sunlight for about 15 days after the treatment, and apply sunblock before going out.
Avoid unnecessary touch to your treatment area.
Always use the prescribed medicines in time.
Always apply moisturizer to the skin to fasten the healing process.
Do not apply makeup on the treatment site for a few days to avoid allergic reactions.
Always cleanse the skin gently.
You must go for follow-up appointments in case of an allergic reaction.
Benefits Of The Treatment:
As it is a non-surgical procedure, it is painless. A huge amount of time is not required to heal. You can get younger-looking skin with fewer side effects in no time. There are no major side effects of the treatment; you can get the best version of your skin in less period.
Cost Of Laser Treatment:
The average cost of laser treatment In Islamabad starts from PKR 7,000 to PKR 30,000. The price may fluctuate depending upon the type of treatment. If you want to know the exact price of treatment, then book an appointment now.
Factors Affecting The Cost:
There are some factors that affect the cost of laser treatments. such as
Type of laser treatment
Size of the treatment area
Location of the clinic
Condition of the patient skin
The number of sessions required to get the desired result
Our Laser Specialist:
We have the best laser experts, Doctor Mariam malik, Doctor Ayusha Khan, and many more. These dermatologists perform laser treatment expertly. Our doctors ensure timely recovery with less downtime.
Book An Appointment:
Are you facing skin issues and worried about them? Then no need to worry; now, you can get rid of these issues and improve your facial appearance with the help of laser treatments. Book an appointment now with our skincare specialists. You can fill out the form to get in touch with us!
Want to know more about the cost of laser treatment on the face in Islamabad, then consult our team. Our team will guide you in the best way. Our clinic ensures to give you the best-guaranteed results.