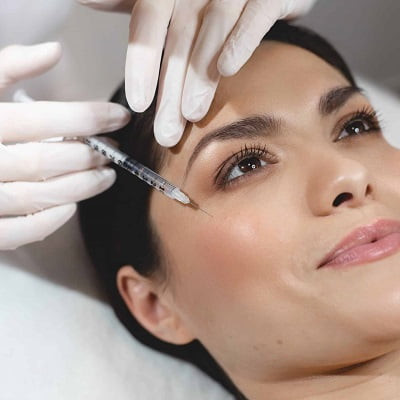 Liquid facelift in Islamabad is a non-surgical cosmetic procedure carried out to rejuvenate the face and address aging signs. This procedure utilizes injectable treatments rather than popular surgical methods to achieve a youthful and charming appearance. Furthermore, individuals looking for immediate results without undergoing surgical treatments can undergo this procedure to meet their desired beauty ends.
Maintaining a youthful appearance has become an ardent desire of everyone these days. People care for personal representation, the impression they create, and others' opinions about their personality. The zeal of creating a larger impact of their personalities incite people to embrace a youthful appearance and has also given a significant rise to cosmetic procedures such as liquid facelift in Islamabad.
What is the success rate of liquid facelift?
When it comes to improving the aesthetics and charm of the face, liquid facelift is deemed one of the best non-surgical procedures that give a unique and desired look. Before moving to the success rate of this procedure, let's explore the procedure and find its benefits.
Components of Liquid Facelift:
Dermal Fillers
These fillers are substances that are injected into the body to add volume and restore the lost elasticity. Hyaluronic acid fillers in Islamabad are very popular as they are biocompatible and are also considered anti-aging substances.
Neurotoxins
Neurotoxins, aka botox, are quite helpful in reducing the appearance of wrinkles as these injections briefly block nerve signals to the muscles, leading to muscle relaxation. It deals with crow's feet and frown lines and also minimizes the appearance of wrinkles.
Benefits of Liquid Facelift in Islamabad:
This procedure does not involve any surgery or incisions
It offers substantial results immediately
This process reduces the signs of aging, leading to a youthful appearance
It enhances the skin's elasticity and magnetism
This procedure also deals with wrinkles, frown lines, and several other skin conditions.
It addresses individual concerns and offers long-term results
Several areas of the body can be targeted, such as cheeks, forehead, etc
Procedure for a Liquid Facelift in Islamabad:
This procedure begins with an initial consultation where a surgeon talks to individuals about their specific interests and also analyses the skin conditions, allowing him to choose the best procedure. Then local anesthesia may be applied to numb the treated site. After that, dermal fillers are administered to rejuvenate the skin, and following that, botox is injected into the specified skin site. Usually, this process takes about 15 to 30 minutes, making it a quick approach to achieve a more youthful and rejuvenated appearance and improved self-image.
How Long Does a Liquid Facelift Last?
The longevity of this non-surgical process is based on the types of filler and botox used in the process. Generally, its effects remain from about six months to up to two years.
What is the success rate of a liquid facelift?
The success rate of a liquid facelift cannot be only determined by the application of this procedure. Its success depends on several factors, such as an individual's unique anatomy, skin conditions, the type of fillers used, the experience of a professional, etc. So, to ensure optimal results, it is essential to choose a qualified and reputable surgeon, as he will have the experience and skill to offer long-lasting results.
Side Effects:
Swelling
Bruising
Redness
Allergic Reactions
The Cost of Liquid Facelift in Islamabad:
The cost of this non-surgical procedure stretches from PKR to PKR. But this cost range can differ significantly because of the location of the clinic, the type of filler used during the process, the expertise of a professional, and the available facilities in the clinic.
Post-operative Measures:
Do not touch or rub the treated site for at least 24 years after the procedure.
You should apply ice packs or cold compresses to reduce swelling
It is preferred to avoid intense physical activities
Do not expose the treated site to the sun
Also, do not apply harsh skincare products
Visit your surgeon if you feel severe pain, irritation, or infection
The Bottom Line:
Liquid facelift in Islamabad addresses several skin conditions, such as wrinkles and scars, rejuvenate skin texture, and offer a more youthful appearance without surgery. Usually, this process is productive and one of the most sought-after skin rejuvenating procedures because it offers desired results immediately.
SKN Cosmetics Islamabad is a well-known clinic offering state-of-the-art cosmetic procedures cost-effectively to improve your skin conditions and offer you a more youthful appearance. Liquid facelift at SKN Cosmetics Islamabad is highly recommended because the success rate of liquid facelift procedure is exceptional here because its team believes in satisfying the stipulations of every patient.