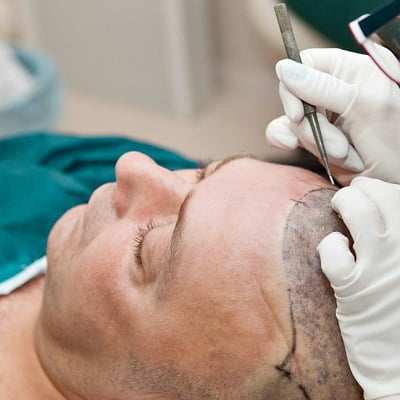 Most Advanced Hair Transplant Technique/Methods Islamabad
Balding is certainly one of the worst experiences a person could have in regards to his or her looks. Hair plays an important role in your overall appearance and can definitely make or break your look. Earlier, it was thought that there is absolutely no permanent cure for balding but science and technology has transformed the hair restoration industry.  From plugging effect to perfectly, natural looking hair, the hair transplant industry has transformed immensely. With all the techniques available in the market, FUE hair transplant in Islamabad certainly tops off all other treatments.
FUE hair transplant
Follicular Unit Extraction also known as FUE hair transplant in Islamabad is a non-invasive procedure which involves individual extraction of hair follicles from the donor region and harvesting them in the recipient's area.
What makes FUE better than other techniques?
Here is a list of facts that makes Most Advanced Hair Transplant Technique/Methods Islamabad & Rawalpindi an ideal choice for hair restoration and sets it apart from the rest of the techniques:
It is a non-invasive technique so you don't have to worry about cuts and stiches.
FUE hair transplant provides natural looking results.
It involves minimal recovery period and downtime.
It is suitable for individuals who do not have sufficient donor hair on their scalp.
It allows body hair to be transplanted to the scalp.
It is a perfect technique for facial hair transplant as well.
It provides permanent and natural looking results.
How soon will I be able to see results?
Soon, after the FUE Hair transplant in Islamabad, you will lose your hair for about a month. Do not worry, it is a temporary side effect, known as shock loss. Your hair will typically grow back in about three months. You will enjoy a full head of hair in a period of four to six months. However, complete hair density can be acquired in a period of one year as your hair grows in cycles. The results of Most Advanced Hair Transplant Technique/Methods Islamabad are permanent and natural looking.