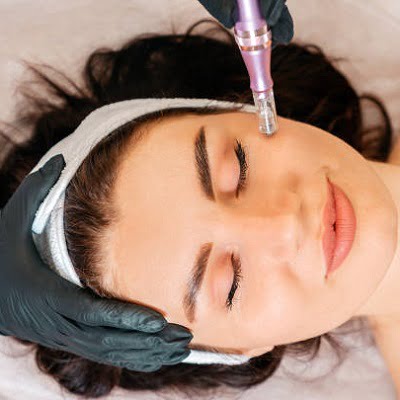 The appearance of skin blemishes or imperfections faints the glow and damages the grace and elegance of an individual's personality. Several reasons can cause skin problems like wrinkles, fine lines and hyperpigmentation. Microneedling in Islamabad is a cosmetic procedure that reduces the appearance of these skin-related blemishes and improves the skin's texture and brightness, boosting confidence and rejuvenating the essence of an individual's personality. 
Microneedling is a cosmetic procedure, and in order to get better results and limit the risks of damage, you must choose an expert. A specialist not only brings about the best possible results but also lowers the chances of any side effects. This blog will help you understand microneedling and inform you about the best dermatologist to choose for your treatment.  
Microneedling Treatment:
This cosmetic procedure is also called collagen induction therapy. During this treatment, a specific device is used to produce micro-injuries on the skin surface or at the targeted area of the skin. The purpose of creating these controlled injuries is to foster the body's healing process and stimulate collagen production. This aesthetic procedure aims at dealing with numerous skin-related issues such as wrinkles, fine lines, acne, dark spots, marks and hyperpigmentation and also improving the skin tone and texture.
Best Dermatologist For Microneedling In Islamabad:
Certainly, everyone wants to achieve perfection and is looking for the best doctor to reduce the signs of ageing and reproduce the glow and brightness of the skin. As this is a delicate procedure and it requires expertise, you cannot ignore the best choice. Islamabad is a developed city, and there are a number of dermatologists who are excellent and outstanding in their respective fields.
If you are looking for a dermatologist to get rid of skin blemishes and improve your skin's texture, then Dr Ayesha Khan is one of the best dermatologists in Islamabad. She has numerous skills that distinguish her and make her the most appropriate choice to treat microneedling. Her educational background, credentials, years of experience in this field, advanced and precise treatment approaches, communication skills, and satisfaction rate of her patients make her one of the best dermatologists in Islamabad.
The Following Professional and Personality Traits Make Her The Best Choice!
Personalised Treatment
She has been working in the field of aesthetics for several years and has gained immense experience. What sets her apart is her skill to offer customised treatments. She tries to understand each patient's concerns and issues and then correlates her strategies to bring about the desired results. Based on that, she is considered one of the best dermatologists for microneedling because this procedure requires precise and tailor-made techniques.
Safety and Sterility
Collagen induction therapy requires some safety protocols to avoid the prevalence of infection and foster the recovery period. She takes care of these required procedures and strictly follows hygienic and sterility standards to ensure the safety of a particular patient. So, if you seek optimal results without any risk of infection, then she is the best choice to consider.
Advanced Techniques and Equipments
One of the best things about her is that she believes in persistent growth and engages herself in learning modern techniques. This attitude keeps her updated with advancements in the said field and adopts best practices to enhance efficiency. Further, This makes her provide the best possible results to her patients. 
If you are observing wrinkles, fine lines, acne, marks, enlarged pores and hyperpigmentation or excessive sun exposure has damaged your skin, then collagen induction therapy or creating micro-injuries through a specialised tool becomes necessary to manage these skin issues and augment the beauty and charm of the skin. 
For this purpose, you are suggested to visit Dr Ayesha Khan because she is one of the best dermatologists in Islamabad and is known for her customised approaches. She can nicely handle your skin-related issues and make you observe a brighter look of yourself.
The Final Thought:
Microneedling is a cosmetic procedure that involves the exfoliation of the outer layer of the skin. The outermost layer of the skin is removed during this treatment to address numerous skin-related blemishes, such as wrinkles and fine lines. Dr Ayesha Khan is one of the best dermatologists in Islamabad who has earned a commendable reputation in this field. She has expertise in dealing with these sorts of issues through collagen induction therapy.
Schedule your appointment at SKN Cosmetics Islamabad to get your skin treated by Dr Ayesha Khan. Visit our clinic, get a consultation session and then make an informed decision!
FAQS:
Who is the best dermatologist for microneedling in Islamabad?
Dr Ayesha Khan is one of the best dermatologists in Islamabad. She has gained a commendable reputation in the field through her relentless professional services, patient satisfaction ratio and ability to bring about the best possible results.
What are the side effects of microneedling?
A patient may experience swelling, redness, pain and discomfort after the treatment. Further, there are also risks of infection. It is better to choose the best available dermatologist to reduce the risks of side effects.
Are microneedling results permanent?
This treatment removes the outer layer of the skin and stimulates cellular activity. The results of this procedure are enduring, but the longevity depends on a few factors, such as the type of issue you have, its severity and adherence to the instructions of the dermatologist.