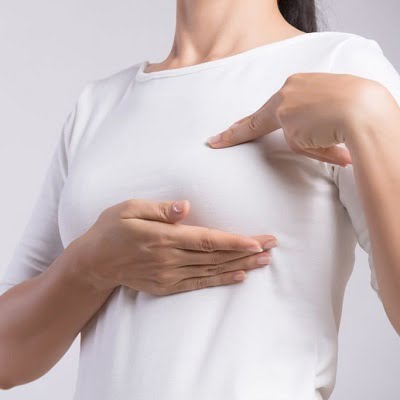 Do you want a renewed satisfaction with your breasts? Cosmetic surgeons in SKN cosmetic Clinic Islamabad can give you a refreshed and enhanced appearance. This will help you achieve your goals. Regaining the natural form of your breasts has become possible if it is not the shape you've always desired. When a woman reaches menopause and after each pregnancy, her breasts may no longer be their former shape, size, or volume. Often, plastic surgery procedures like breast contouring and mastopexy are the only effective options. They will meaningfully restore shape, symmetry, and volume to the breasts. This article will explain to you about Breast Reshaping in Islamabad, Pakistan.
Why Breast Reshaping is Done?
Breast development is a natural phenomenon that occurs during puberty. Every female goes through this phase of life and gets a natural-looking breast. But it is not always the case that every woman is satisfied with their shape. Many of us want to change the shape or the size of them. You may feel a need to reshape your breasts if:
Tarnishing the natural shape of your breasts due to any event
Pregnancy, childbirth, and breastfeeding are among the most common causes of these changes
Rapid weight loss
Even breast cancer surgery.
In the hands of a skilled specialist plastic surgeon, breast contouring is a beautiful and empowering instrument. It can aid women in regaining the physique that most accurately reflects how they view themselves. Most importantly, ladies can regain the confidence they need with a restored breast appearance.
Breast reshaping options:
You have the following options if you are considering getting a breast reshaping surgery:
Breast lift
Fat grafting
Nipple repositioning
Breast reduction
Preparation Before Breast Reshaping:
It may be necessary for you to do the following in order to get ready for breast reshaping surgery:
Do not ingest specific drugs or alter your existing medication regimen
To assist identify any potential changes in your breast tissue, get a baseline mammogram before surgery and another one after.
Avoid smoking.
Avoid using aspirin, NSAIDs, and herbal supplements because they can cause more bleeding.
Procedure steps:
Anesthesia
The incision is made.
Breast contouring.
Closing the wound. The leftover skin is tightened as the incisions are closed after your breasts have been resized and extra skin has been removed. Some breast lift incision lines are hidden in the natural breast contours, while others are evident on the breast surface. Although incision lines are permanent, they typically lighten and get much better with time.
View the outcomes.
Restore and Enhance Your Appearance:
Everyone aspires to gaze at beauty at its fullest and highest. One of the most noticeable symbols of beauty is the breasts.
When it comes to enhancing or restoring the appearance of your breasts, SKN cosmetic surgery offers a wide spectrum of skills. You'll get the look you want as a result, which you'll enjoy.
One of the most often carried out treatments worldwide is this one.
This therapy can restore breast fullness in addition to leveling uneven breasts.
For women who have sagging breasts due to pregnancy or aging, breast lift surgery can be utilized to remove superfluous skin and tighten the surrounding tissue to create firmer better-contoured breasts.
If overly large breasts are exacerbating upper back and neck pain, breast reduction surgery is a good therapy choice.
Gynecomastia can result in overly large or developed breasts, which can be surgically removed to give you a chest that is more masculinely shaped and flatter.
Whatever operation you decide to have, SKN Cosmetic Surgery will be by your side from consultation to recovery.
The SKN Cosmetic Surgery is home to board-certified plastic surgeons.
How to Choose a Cosmetic Surgeon?
Having surgery to alter the shape of your breasts is a life-changing decision. You want a specialist doctor who can help you achieve your goals. Dr. Ayusha Khan provides her patients with a variety of operations. All of which have as their final objective modifying the breast to lessen or eliminate undesirable difficulties. To assist a woman in expressing her femininity, personality, and confidence in the manner she desires. Depending on a woman's unique circumstances, the difficulties she wants to address, and the outcomes she wants to achieve, treatments can be carried out separately or in conjunction and are very customizable.
Cost of breast reshaping:
The cost of Breast Reshaping in Islamabad, Pakistan may start from 100,000 PKR. The price of a breast lift includes:
The surgeon's cost
Anesthesia
Facility fees
Diagnostic testing
Prescription drugs
Other expenses.
The entire cost is also influenced by where you live. As a result, your overall cost can include things like:
The surgeon's fee
Medicine prescriptions
Post-operative clothing
Medical testing
Surgical facility costs
Prices for breast lifts vary from patient to patient and from surgeon to surgeon. It is based on a variety of criteria. Your familiarity with the surgeon and his level of experience is equally important.
Why Choose Us?
We have a team of specialists under Dr. Ayusha Khan who herself is a specialist in her field. You will feel trusted and secure. Contact us directly by calling on the given number or filling out the form below for Breast Reshaping in Islamabad, Pakistan.