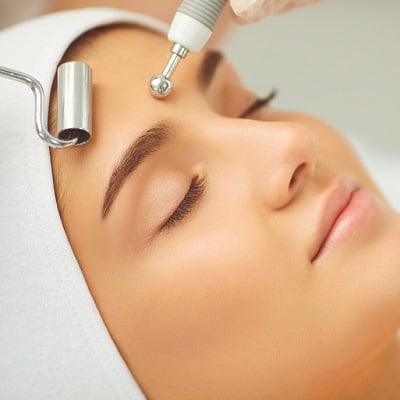 Are you searching for a skin-renewing, minimally invasive aesthetic procedure? Do you wish to enhance your skin's general tone, texture, and quality? Then, you might benefit from micro-needling as a skin rejuvenation procedure! For candidates who are looking to tighten loose or slack skin, lessen the visibility of fine lines and acne scarring, and improve the tone and texture of the skin, the SKN Cosmetic Clinic uses Derma pen micro-needling treatments. After that, you can Get ultimate results with derma pen treatment. 
In this blog post, you will learn about the derma pen treatment and what to expect in results. So, take a moment and read the following details.
What Is Derma Pen Treatment?
Microneedling with the Derma pen encourages collagen formation and the skin's natural healing processes. As a result, it is ideal for minimizing fine lines and wrinkles, pigmentation, acne scars, stretch marks, and general skin regeneration.
The Derma pen applicator's top includes tiny needles that gently prick the treated region and create micro-injuries. As a result, the skin becomes smoother and tighter, wrinkles are filled in, and acne scars seem better when the new, healthy collagen and elastin have formed.
How Does It Work?
According to SKN experts, using microneedles to move up and down across the skin and puncture tiny holes as it moves, a derma pen punctures the skin using an automated spring-loaded mechanism. The derma pen's internal mechanism stimulates healthy collagen production and creates tiny skin punctures that let nutrients penetrate the skin's deepest layers. Since the derma pen procedure is quick, the skin's dermal layers are unaffected.
What To Expect In Results?
After the procedure, you can Get ultimate results with derma pen treatment. Typically, after the first treatment session, the patient starts to feel better. After that, the outcomes keep improving as the sessions continue until they are fully realized.
Scars, stretch marks, and wrinkles all fade after the patient's skin has healed. The skin is firmer and more youthful, and the pores are reduced. Scars and stretch marks are permanently reduced. However, the patient may require repeated touch-up procedures to maintain tone and texture.
What Are The Benefits?
Generally, there are countless benefits of derma pen treatment. Some major and common benefits are mentioned below
One of the safest methods for skin renewal is derma pen therapy. It is ideal for people who are reluctant to undergo more invasive treatments because it doesn't require a lengthy recovery period.
It eliminates wrinkles, dark spots from the sun, and other skin flaws, including acne scars. Stretch marks are removed, pores are reduced, and overall skin tone and texture are improved. Additionally, it can promote hair growth.
Since the procedure doesn't involve heat or chemicals, it doesn't unnecessarily harm the skin. Because of this, the skin can heal quite quickly.
The micro-needling procedure with the Derma pen encourages the creation of new, healthy skin cells to replace the harmed ones. Additionally, it promotes the synthesis of collagen and elastin, which tighten up and rejuvenate the skin.
Is It Safest And most Worthy Treatment?
Yes, it is one of the safest treatments to make your skin more youthful and attractive. Since it is a quick and non-invasive procedure that doesn't require anesthesia. Also, there are no major side effects or complications in this treatment.
On the other side, such treatments are safe and worthy until you get them from a professional practitioner. Otherwise, you may experience complications and different skin problems.
All Summed Up!
Therefore, the derma pen treatment provides you with effective, amazing, and satisfying results. However, if you want it done by expert practitioners, then feel free to consult SKN Cosmetic Clinic. So, don't wait and get this treatment performed by our experts.