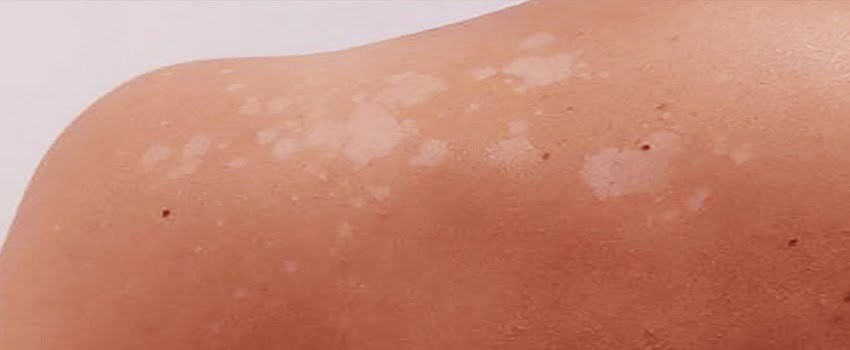 Our usual and daily routine is that we go out in the sun without thinking that it can affect our skin. However, when a person spends a whole day out without applying sunblock or other skin essentials, they may experience and notice that a flat bunch of white spots appear on the skin of the face, arms, and legs. This skin condition is known as idiopathic guttate hypomelanosis.
Our skin tissues start showing these spots in the form of sunspots, age spots, dark spots, white spots, and many other conditions. However, these are not harmful, but they look awkward. If you want to get rid of these annoying spots and it is affecting your beauty appearance, then you need to read this blog post, which is all about How to Get Rid of White Spots on Skin from Sun. Keep reading!
What Are White Spots?
According to expert dermatologists, a condition that appears on different areas of skin as a result of sun damage. It usually appears when sun rays kill melanocyte cells from the skin, or sometimes this condition may appear as a result of discoloration and depigmentation of the skin. Also, these spots may get darker, change their size, shape, or color and become itchy or painful.
We know that sunlight is important for us, but it can affect your skin with plain white spots when it gets excessive exposure to harmful UV rays. This is because when the cells of melanocytes stop producing pigments of melanin, the specific tiny areas turn into white spots.
Signs & Symptoms of White Spots:
There are several signs and symptoms of these white spots, few common reasons are mentioned below:
These spots will appear as lighter spots than normal skin color.
They will look like round shapes or oval-shaped spots.
Maybe they appear as irregular or feathery-shaped spots.
A common reason for these spots is excessive sun exposure.
They develop mildly over the years.
It appears differently for men and women.
Causes:
The major causes of some types of white spots are mentioned below:
Skin Mycosis.
Extreme Sun Exposure.
Atopic Eczema.
White Freckles.
Treatment Options:
According to SKN cosmetics, when people ask common questions about How to Get Rid of White Spots on Skin from Sun, we offer them various effective and safest treatments. Then, the dermatologist will examine your spot's condition and recommend you a suitable treatment option. Some common treatments are mentioned below:
Topical Medications:
If a candidate is experiencing an initial stage of spots, the practitioner will recommend some topical steroids, which will effectively reduce the appearance of these tiny spots. It may include creams, ointments, or gels.
Cryotherapy:
It is a procedure of freezing that can remove these spots successfully. Still, it is necessary to choose an expert practitioner who performed it professionally because it has chances of burning sensation. It will reduce the appearance of 70% to 75% within four months.
Chemical Peel:
Chemical Peel effective method that is used to perform for reducing the initial sunspots. It may not be effective for severe spots. Your practitioner will recommend you If it is suitable for you.
Microdermabrasion:
Microdermabrasion is a non-surgical procedure that is usually performed for almost every skin treatment. It is an ideal treatment option for white spots or sunspots. It starts by exfoliating the upper layer of skin by using the hand device. After that, the spots will be removed, and the skin's collagen and elastin will be improved.
How to Prevent in the Future?
It is important to take good care of your skin if you already experience such spots because prevention is better than cure. Your skin specialist will let you know how to prevent these spots in the future. Also, prescribed you aftercare instructions after the treatment. These are:
Do not go out in direct sunlight and avoid sunburn.
Use prescribed sunblock on a daily basis.
Try to wear some type of clothes that covers your skin.
Whenever you go out, use an umbrella to keep yourself safe from UV rays.
It is always better to attend checkup sessions with your skin specialist.
Keep yourself hydrated by drinking enough water.
All Summed Up!
Therefore, these white spots are not harmful, but they require treatment through an effective treatment option. If you want to get treatment, then consult SKN cosmetics for a variety of procedures.