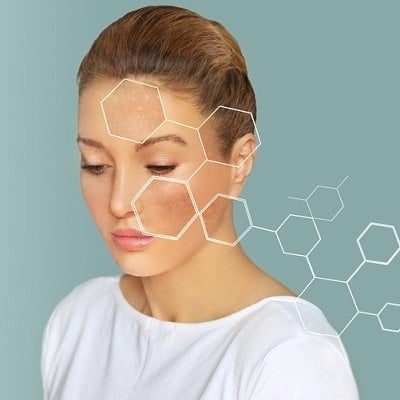 Hiding hyperpigmentation marks can be very tiresome and can consume a good chunk of your daily routine. It is not necessary for the pigmentation and marks to be present on just your face, sometimes it's present on other areas of the body as well. However, since your face is your most prominent feature, it can put a serious impact on your social confidence. This leads to you isolating yourself and preferring to stay home and not go out ever. But that is not the solution to your hyperpigmentation problem. Luckily, science has made many advancements in the cosmetology field and has come up with PRP micro-needling. But what is this treatment about?
What Is PRP Micro-Needling?
PRP Micro-needling is also referred to as "Vampire facial". It is a less-invasive and non-surgical procedure. The treatment is called the "Vampire facial" for the reason that blood is drawn out of the body for the procedure.
As the name entails, PRP Micro-needling combines two of the most popularly known skin treatments; PRP and micro-needling. These two combined, help boost the effects of one another for the treatment of aging signs such as wrinkles and fine lines, along with dark spots, scars, and hyperpigmentation.
Getting rid of hyperpigmentation can be tricky. It can take many forms such as age spots, dark spots, melasma, and more. SKN offers you a great and economical solution of PRP micro-needling for hyperpigmentation in Islamabad, Pakistan to help you get rid of these issues and achieve spotless, even-toned, and beautiful-looking skin.
What Does the Treatment Aim At?
The main aim of the PRP micro-needling procedure is to help you get rid of all your skin issues so that you may achieve flawless-looking skin.
What Results to expect after  PRP Micro-Needling for Hyperpigmentation?
After the treatment is completed there will be redness and swelling on the skin for 2-3 days. The results of the treatment will start to show up after a week's time and will keep on improving as more time passes. Skin will be brighter, and much firmer, and the hyperpigmentation and marks will start to fade away.
How Does PRP Micro-Needling Benefit Me?
PRP Micro-needling has numerous benefits to it. Listed down below are some of them:
The treatment is non-invasive.
Hardly any downtime is required.
The treatment results are long-lasting.
An increasing amount of collagen is produced.
Operation time is short.
Fine lines, wrinkles and pigmentations are significantly reduced.
Skin is firmer and tighter.
The skin texture is improved.
Healthy and glowing skin is achieved.
Skin spots and scars fade away over time.
The large pores on the face get shrunk.
Who can Qualify as a Candidate for PRP Micro-Needling?
When it comes to PRP micro-needling, nearly anyone can get it done and so there is no such criteria for it. But if you are still unclear, then you could be a good fit for the procedure if you:
Suffer from hyperpigmentation.
Wish to get rid of the wrinkles and fine lines.
Possess dull and dehydrated skin.
Desire firmer and tighter skin.
Have skin that has been harmed by the sun.
Have enlarged pores and uneven skin tone.
It is only in the case of someone suffering from a major health or skin condition, that the treatment does not apply.
PRP Micro-needling process guide:
This facial treatment comprises only a few steps. The procedure is not that complicated and is finished in an hour approximately. These steps are explained below:
Skin Prep Pre-Operation:
The face of the patient is thoroughly cleansed of all sorts of dirt particles before the treatment.
Extraction Of a Blood Sample
A 5 to 15-milliliter sample of blood is taken from the arm using an injection or a needle.  This blood is then sealed into a vile.
Centrifuging the Blood Sample
The blood sample is then placed into a centrifuge and spun for about 15 minutes. During the spinning process, a concentration of Platelet-Rich Plasma is created. These platelets generate growth factors, which promote tissue healing and repair as well as the body's normal collagen renewal process.
Micro-Needling
After cleaning the patient's skin, a mild numbing lotion or ointment is administered to the affected region. The numbing solution is administered in order to lessen the pain that may be caused through the micro-needling procedure.
A 2 mm deep incision is made into the target skin region by gliding the micro-needling device over the skin.
Collagen begins to accumulate beneath the skin being treated as a result of the needling procedure. The stimulated collagen then starts working to get rid of age signs such as fine lines, wrinkles and other skin issues such as skin texture, scar marks and various spots from hyperpigmentation.
Administering PRP to the skin
Following the application of the PRP concentration, the target region is re-needled, allowing the Platelet Rich Plasma to permeate into the skin via the punctures.  PRP helps in enhancing the effects of micro-needling. The benefits of micro-needling are enhanced with PRP.
The growth factors from PRP start to work right away, activating the skin's pre-existing multipotent stem cells. The process of needling causes the healing process to accelerate. In response to this accelerated activity, the skin thickens and swells, and begins to treat the pigmentations, lines, scars, and wrinkles.
What To Do Post-Op?
It is important to follow some aftercare guidelines to ensure that the healing process of the skin goes smoothly and in order to attain optimum results from the treatment. The guidelines below are necessary to be followed after the PRP micro-needling procedure:
Avoid going out in the sun. This is because post-treatment, the skin is very sensitive and direct sun exposure can cause a lot of damage to it.
Wear high-quality sunscreen with an SPF of 30 or more.
Use only gentle moisturizers and cleansers for at least 72 hours post-treatment so that no extra irritation is caused to the skin.
Stay away from the warm water and warm environments for 3 days post-op.
Refrain from washing your face for 24 hours the first day.
Steer away from the intake of any painkillers such as Ibuprofen, Aspirin, Advil, or any anti-inflammatory medications.
Skin peeling for the first few days is quite normal.
What Does PRP Micro-Needling for Hyperpigmentation  Cost in Islamabad, Pakistan?
PRP micro-needling for hyperpigmentation in Islamabad, Pakistan charges start at 15000 PKR and can go considerably higher, depending on the number of sessions needed for the treatment.
How Long Do the Results Last for PRP Micro-Needling for Hyperpigmentation?
The treatment's effects last for good seven months or more. However, you might need to come back for further sessions if you desire to maintain the effects of the PRP micro-needling treatment for a much longer period of time.
Book An Appointment With Us!
Treat yourself to the spa treatment f a lifetime and restore your skin to make it look young and firm again! Book a free consultation session with SKN Cosmetic's highly qualified surgeons and cosmetologists and get the best treatment for your hyperpigmentation!