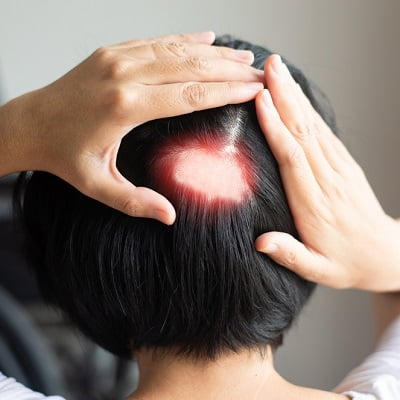 One of the most devastating things one can face is a flaw or defect in his personality. Not only does a shortfall damage the brightness of an individual's personality, but it also lowers his confidence and self-esteem. A defect that everyone wants to avoid is hair loss. Most people are experiencing this problem nowadays. There are several reasons that can lead to this issue, and alopecia areata is one of the primary reasons. Alopecia areata treatment in Islamabad restores the lost self-esteem.  In this blog, we will try to find out the best treatment for alopecia areata to address such kind of hair loss.
Let's Understand What Alopecia Areata Is:
This is an autoimmune disorder that leads to hair loss. This type of hair loss occurs when the immune system attacks the hair follicle and leads to hair loss. People dealing with this issue often feel sudden bald areas on their scalp. This sudden hair loss does not cause any physical disorder or damage, but its psychological impacts are dreadful. 
What Causes Alopecia Areata?
This issue occurs when the immune system starts invading hair follicles. There can be genetic reasons that can expedite hair loss and manipulate the functioning of the immune system. Furthermore, inflammation can also impede hair growth and destroy the normal hair growth cycle. 
What Is The Best Treatment For Alopecia Areata?
The cosmetic field offers a number of treatments to address this cosmetic issue, stop hair fall or baldness and regrow the lost hair on bald patches of the scalp. The purpose of therapy is to regulate the immune system and regrow hair. Normally, a surgeon chooses the best treatment for alopecia areata for a patient based on specific conditions such as the number of grafts a person has lost, for how long a patient is facing this issue and the age of an individual.
The following treatments are considered to treat this problem.
Topical Immunotherapy

Topical Minoxidil

Corticosteroid Injections

Oral Corticosteroids
These treatments include the use of specific anti-inflammatory medications like creams, ointment and specific medicines to improve the functions of the immune system to halt hair loss and stimulate hair growth. Topical minoxidil is an example of a topical treatment that promotes hair regrowth and increases the lifecycle of hair follicles. These are non-invasive and non-surgical treatments that are considered effective in re growing lost hair because of abnormal functioning of the immune system. 
Many people prefer these hair loss treatments because they are believed to be quite effective because they eliminate the abnormality associated with the immune system and also foster hair growth. Treatments that can alter the function of the immune system are more effective in dealing with such issues. 
When To See A Doctor?
No doubt, a fuller hair head is a source of self-confidence, positivity and optimism. Baldness or receding hairlines reduces the confidence of an individual and also tarnishes his/her personality. It is essential to deal with baldness with the right approach. You should visit a doctor to get proper treatment if you are
Losing hair more frequently

Observing bald patches on your scalp

Experiencing receding hairlines 

Aiming to restore the charm of your personality
Benefits Of Treating Alopecia Areata
Deals with irregularities of the immune system and inhibits its attack on hair follicles

Restores lost hair follicles and also fosters hair growth

Eliminates emotional and psychological impacts of hair loss

Boosts the confidence and self-esteem of an individual

Improves the overall well-being of an individual and adds to the aesthetics of an individual's personality
Alopecia Areata Treatment Cost In Pakistan:
The cost of the best treatment for alopecia areata depends on a number of factors in Islamabad, Pakistan. These factors include the specific conditions and requirements of a patient, objectives and concerns, the type and extent of the treatment, the clinic's location, aftercare treatment and the expertise of a surgeon.
Summing Up:
Hair loss or baldness has become an uncommon issue, as many people are facing this problem nowadays. It can occur because of several reasons, such as alopecia areata. This type of hair loss occurs when the functions of the immune system lead to hair loss. People of every age can encounter this sort of hair fall or baldness. Several alopecia areata treatments in Islamabad are there to tackle this issue and augment an individual's personality. The primary objective of treatments is to curtail the attacks of the immune system and stimulate hair growth. 
Schedule your appointment at SKN Cosmetics Islamabad to get a fuller hair head and regain the elegance and grace of your individuality. We offer custom-made treatments and make our patients see their desired results. Visit our clinic and let us deal with your aesthetic issue. 
FAQS:
Who suffers from alopecia?
Everyone can observe this type of hair loss. This occurs because of the malfunctioning of the immune system. If you are suffering from alopecia areata, then you can get it fixed through proper treatment. Visit SKN Cosmetics to get this problem treated.
How does alopecia start?
This problem occurs when the immune system starts attacking hair follicles, leading to inflammation. It is believed that genetic or environmental factors may lead to this development. 
Does alopecia spread?
Yes, it may spread to other areas of the scalp, leading to more bald spots or complete baldness. It is pertinent to inform your skin specialist and get a timely treatment to curtail this issue and regrow the lost hair.