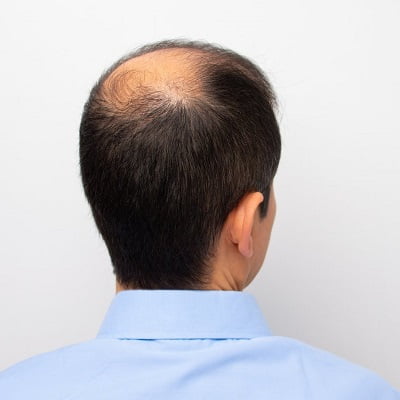 It is not easy to lose your hair but either it is not difficult to treat them on time. Many people whether it's a man or woman, experience hair loss or baldness which is also known as alopecia. Still, there's no specific cure for this problem but due to advanced cosmetology, it can be treated with a variety of hair loss treatments. The solution will be recommended after examining your condition.
In this blog post, you will learn all about Is Baldness (Alopecia) a Treatable Problem? It includes all effective treatments, Benefits, results and efficiency of the solution. So, keep reading!
Causes Of Baldness:
Generally, there are several causes of baldness and it appears in different types of people. The common causes in every man or woman who are experiencing baldness are mentioned below:
Family history.
Imbalance hormones.
Due to aging.
Sickness/illness.
Accidental burns or injury.
Deficiency of iron and proteins.
Cause of weight loss.
The reaction of medications.
Medical conditions.
Poor hair caring routine.
Treatments For Baldness:
According to SKN Clinic, there is a variety of hair loss treatments that are recommended according to the situation, affordability and expectations of the candidate. A few common and highly effective treatments are mentioned below:
·        With Medication:
If a person is experiencing an initial stage of hair loss that can lead to baldness then the hair specialist always tries to fix this issue with medications. It may include Minoxidil – it is a shampoo-type liquid that is applied on the scalp according to the instruction of your doctor and Finasteride – it is a medicine that can be intake with a prescription of a hair specialist. Both treatments will work slightly and it may boost your hair growth.
·        Hair Transplanting Surgery:
One of the effective surgical procedures that are performed as extracting your own hair follicles and implanting them on patchy or bald areas is known as Hair Transplantation. There are two methods of this surgery first is FUT which is known as the strip method and is performed as extracting the whole strip from the backside of the scalp and implanting it accordingly. The second one is FUE – which is a more advanced method as compared to FUT, it will perform as a practitioner will extract healthy follicles and insert them. Both methods will take 3 to 6 hours or it depends on the number of hair grafts.
Best Age For Treating Baldness:
It will be appropriate if you consult with the best hair transplant surgeon who will examine your condition and medical history and then recommend you a suitable option according to your age.
However, the ideal age of treating baldness is above 25 to onward. Young candidates rarely experience baldness but if it's in your family history then you can consult for better treatment on time.
Final Results & Success Rate:
After getting the treatment whether it's through medication or surgery, it requires a specific timing for providing results. In medications, the results will be slow and after 3 to 4 months, you will start to observe the growth or hair fall will be reducing. In surgery, the treated area will need 3 months to heal the wounds and after that, you will notice the start of your hair growth. The hair transplant will give you permanent and effective results but you need to take good care of your hair after the treatment.
The Benefits:
There are a lot of benefits if you choose any hair restoration treatment for curing baldness or Alopecia Areata Treatment. The common benefits are listed down:
FDA Approved solutions.
Cost-effective treatments.
Improved the facial appearance.
Best solutions for baldness and hair loss.
No major complications or free of risks.
Suitable for any type of person.
Boost up the quality of your life.
Is it a Safest Procedure?
Many people ask about "Is Baldness (Alopecia) a Treatable Problem?" yes! It can be treated by several treatments and you can get effective results. You should choose an expert surgeon who can provide you with amazing and safest solutions. Otherwise, you may suffer from baldness for a whole life which can be a symbol of embarrassment.
Don't Wait & Get Treatment Today!
Therefore, if you feel like you are losing hair volume or it is leading you to baldness then don't wait and feel free to consults SKN Clinic where we are offering effective and result-providing treatments in a reasonable cost range. It will be your memorable experience with us!