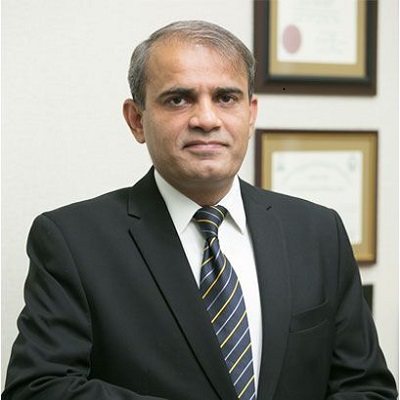 Whenever people want to get any type of treatment whether it's medical or cosmetic, they always wanted to choose the best plastic surgeon. It is a fact that nobody wants to discuss their concerns with any unprofessional. So, do you want to know who is the top plastic surgeon in Islamabad Pakistan? 
In this blog post, we will discuss the best plastic surgeon and many other related things. So, take a moment and read the following guideline if you don't know anything. 
What Does A Plastic Surgeon Do?
A plastic surgeon is a medical doctor who specializes in the reconstruction and alteration of the face, head, neck, and body using surgical and non-surgical techniques. They may perform procedures such as facelifts, Rhinoplasty, eyelid surgery, breast augmentation, tummy tucks, and liposuction, among others. 
Plastic surgeons also treat injuries and burns and perform reconstructive surgery for conditions such as cleft lip and palate, and congenital hand deformities. They also treat patients with cancer or other diseases where reconstruction of tissue is required.
Top Plastic Surgeon: 
One of the best and most experienced plastic surgeons in Islamabad is Dr. Naveed Azhar. He has a well-established reputation and has performed many plastic surgeries in recent years. We won't let you be disappointed if you place your trust in our skilled plastic surgeon. Our goal is to satisfy the client and meet his or her expectations.
Plastic surgeons perform different types of operations that enhance a person's appearance. The majority of individuals seek cosmetic surgery to improve particular body parts. So, if you want to consult will the best plastic surgeon with great expertise then visit the SKN Cosmetic Clinic for Dr Naveed Azhar. 
How To Choose The Best Surgeon?
When choosing a plastic surgeon, it is important to do your research and choose someone highly qualified and experienced. Here are a few things to consider:
Board certification:

Make sure the surgeon is certified by the American Board of Plastic Surgery (ABPS), which is the only board recognized by the American Board of Medical Specialties that certifies plastic surgeons.

Experience:

Look for a surgeon who has experience performing the specific procedure you are interested in, and ask to see before-and-after photos of their patients.

Professionalism:

Choose a surgeon who is professional, knowledgeable, and takes the time to answer all of your questions and address your concerns.

Safety:

Confirm that the surgeon operates in an accredited surgical facility or a hospital and that their surgical teams include nurses and anesthesiologists who are also certified and licensed in their field.

Reviews and references:

Find out what previous patients have to say about their experience with the surgeon and if they are happy with the results. On the other side, if your family member or friend and office colleagues recommend you any best surgeons with great experience then it would be beneficial for you. 

Location and Consultation:

Consider the location of the surgeon's practice and the availability of consultation. Sometimes, you can find an expert near your location. But if it requires travelling then you must go for the right one even after travelling from one place to another. 
It's also a good idea to consult with a few different surgeons to get a sense of their different approaches and philosophies before making your final decision.
The Bottom Line! 
Therefore, if you are searching that who is the top plastic surgeon in Islamabad Pakistan then you must visit our clinic. We have experienced surgeons who can easily understand your expectations and give you desired results. Also, it is very important to follow proper guidance for choosing an experienced surgeon. It will help you to know which is best for you.