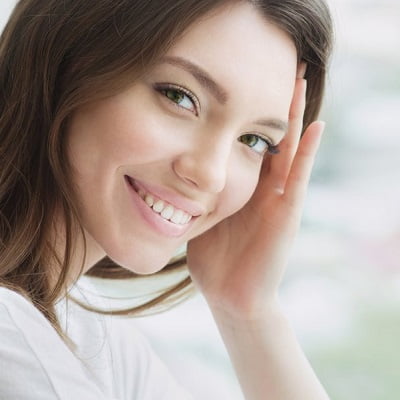 Skin lightening is a common cosmetic concern. It refers to the process of making someone's skin paler. Many different things can cause skin discoloration, including age, sun exposure, and certain medications. Also, many people commonly ask; Can a dermatologist make my skin white? You don't have to worry about it because SKN Cosmetic Clinic's expert dermatologist says you can get bright and white skin after getting cosmetic treatments.
In this blog post, we will discuss multiple skin whitening treatments and what dermatologists say about them. So, take a moment and read the following details.
What Dermatologist Says?
When the skin gets dull or discolored, or you don't like your complexion, then it would be best if you consult to a professional dermatologist who will examine your skin condition and recommend the right and suitable skin whitening treatment.
They will also perform your treatment accurately and give you successful results. Sometimes, skin whitening treatments require multiple sessions to give you desired results. Anyhow, there are numerous types of skin whitening treatments mentioned below.
Hydrafacial.
Glutathione injections.
Chemical peel.
Laser skin resurfacing.
About Skin Whitening Treatments:
There are two main types of skin-lightening treatments: chemical peels and laser treatments. Chemical peels work by removing the outer layer of skin. Laser treatments are sometimes used in combination with chemical peels. They use beams of light to destroy the collagen that causes discoloration. Both types are effective, but they should be done by a doctor who knows how to treat your specific needs.
If you think that you might have an allergic reaction to a treatment, tell your dermatologist immediately. Allergic reactions can be severe and can lead to serious health problems if left untreated.
What To Expect In Results?
After getting a suitable treatment, you will obtain life-changing and dramatic outcomes in just a few days. It may require a few hours to relax, but once your skin calms, you will notice an amazing change. Also, skin whitening treatments are usually non-invasive and need multiple sessions to give you desired results. So, the recommended sessions might be from 5 to 8, or it depends on the condition of the candidate.
Is It Worth Getting Skin Whitening Treatments?
There are many people who are still confused and don't even know about advanced treatments. They still frequently ask how can dermatologist make my skin white. It depends upon several factors on how your skin will become white, such as
You need to consult to the best and most experienced dermatologist.
You have to get an effective and right skin whitening treatment.
You should follow the recommended number of skin whitening treatment sessions. Otherwise, you will not get what you desire.
You must follow the aftercare instructions, use prescribed skin products, keep your skin away from direct sunlight and follow the touchup shots.
Yes, getting such skin whitening treatments is way more worthwhile. Your skin will glow naturally and appear as young and soft skin. It is necessary to take good care of your skin because it is a sensitive organ of your body and can be affected by anything irregular.
All Summed Up!
Therefore, it is necessary always to visit a reputable clinic and talk to your dermatologist. Only they can guide you best and recommend you a suitable skin whitening treatment. Still, if you have any type of confusion or query related to skin and cosmetic treatments, then feel free to consult SKN Cosmetic Clinic's expert dermatologist and let them handle your skin. Surely, they will never disappoint you and make your dreams come true.