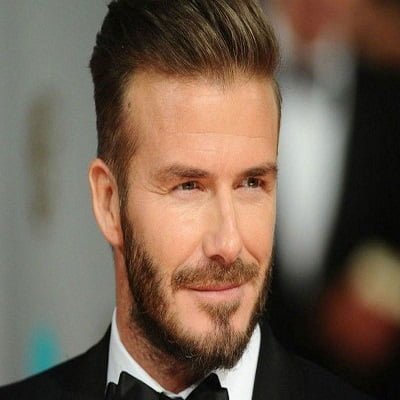 Everyone needs to look perfect in their own way. Having an attractive personality is getting tough because if a person has hair loss issues then surely he/she is experiencing depression and losing confidence as well. Hair transplantation is a treatment that will change your life. Most of the candidates don't know that what to expect before the treatment and what to do after the transplantation.
When people consider undergoing a hair transplant, our hair transplanting experts guide each and everything about the treatment. In this blog post, you will learn all about Before and After Hair Transplant Islamabad. So, keep reading to know more information.
What is Hair Transplant?
Hair transplantation is a treatment that is performed for extracting and inserting hair follicles from one place to empty bald or patchy areas. It is a minimally invasive procedure that will be performed under local anesthesia to make the procedure completely painless.
There are two methods in hair transplanting procedure, first is FUE – it stands for Follicular Unit Extraction that is performed as extracting a single follicle unit of healthy hair from the donor site and insert it into the patchy and bald areas of the scalp. Whereas, another method is FUT – also known as a strip method. It will perform by extracting a strip of hair follicles from the backside of the scalp and insert it into the bald areas. FUE Hair Transplant is a more advanced technique than FUT cause of linear scaring.
Before and After Transplantation:
According to SKN cosmetics, the hair specialist schedule an initial consulting session with undergoing candidate, where they discuss all that to expect before during and after the procedure of transplanting hair. The instructions related to this query are mentioned below with details.
Before the Hair Transplant:
The practitioner will review the condition of your hair loss and what is the texture of the candidate's hair. Hair transplantation is not suitable for everyone. Moreover, a candidate must choose an expert and experienced practitioner for hair transplant who perform your treatment well.
After that, the practitioner will recommend the suitable technique of hair transplantation and give you some precautions to make it successful. These instructions are mentioned below:
Do not take any blood thinners.
Avoid taking any type of pain killer.
Don't smoke or drink alcohol.
It is better to avoid going for a haircut before the procedure.
Follow the instructions which your practitioner suggests.
Be prepared.
After The Hair Transplant:
Once the surgery is done, it will take several hours to days to complete because it is a delicate surgery with takes time to heal. After that, the practitioner will remove your bandage carefully, the treated area may get swollen but the candidate should follow the aftercare instructions to fix it.
After 3 to 4 weeks, the transplanted hair will begin to fall out or the candidate will notice new growth after few months. Some candidates notice 60% of growth after 6 to 9 months and some of them obtained the growth after 10 to 12 months.
The expert practitioner will prescribe you some aftercare instructions which are important to follow. Few common instructions are mentioned below:
Use pain killers if you feel pain around the treated area.
The practitioner will prescribe you antibiotics to prevent infections.
If you get swelling then use anti-inflammatories to relieve it.
You can use hair growth medications as well.
Wash your hair in few days after surgery.
Do not touch, rub or scratch the treated area.
Avoid going out in direct sunlight.
Therefore these are the important pieces of information that every candidate should know about Before & After Hair Transplant Islamabad. Further, if someone wants to know more about it then consult our experts anytime.
Its Benefits:
There are a lot of benefits to having a hair transplant, few of the benefits are mentioned below:
Safe and effective procedure.
No major side effects.
It will provide long-lasting and natural results.
The recovery will be the quickest.
Completely painless treatment.
It will boost up self-confidence.
All Summed Up!
Therefore, if you want to get hair transplant treatment to make your look perfect, complete, and attractive then feel free to consult SKN Cosmetics Surgery in Islamabad. We will provide amazing services and satisfying results to every undergoing candidate.