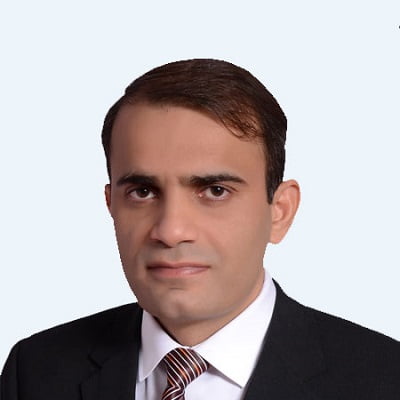 Cosmetic processes had evolved significantly over the years, spanning conventional facelifts to dermal fillers and radiofrequency ablation. Individuals seeking a surgeon often have difficulty identifying which type of specialist they require. 
Breast augmentation and enhancement Mammoplasty is a cosmetic surgical procedure that involves the use of implants or fat graft mammoplasty methods to improve the dimensions, appearance, and smoothness of a woman's breasts. Mammoplasty is a surgery used to address congenital abnormalities in the breasts and chest. For such a delicate surgery it is essential to opt for the best surgeon near you.   
SKN Cosmetics provides the finest approach to take care of one's Breast by offering expert help, taking into consideration all factors. Our  Best Breast Augmentation Surgeon in Islamabad, Pakistan  would undoubtedly be beneficial. 
What is Cosmetic/Plastic Surgery?
Cosmetic (Aesthetic) surgery  is a specialty of medicine that focuses on improving a person's look via surgical and medicinal procedures. All regions of the head, neck, as well as body, could be treated with this surgery. This is optional because the altered regions keep functioning but lose aesthetic value. 
Plastic surgery  is a medical specialty that focuses on the restoration of face and body abnormalities caused by congenital defects, traumas, burns, or illness. It is regenerative by essence and also is aiming to fix malfunctioning parts of the body. 
Note:
 Cosmetic and Plastic Surgeons are not even close to Cosmetic dermatologists. Even though they are working on making people feel good about their skin, hair, and body but still differ from each other in a great deal.  
Who is a Breast Surgeon?
A breast surgeon is a surgeon who specializes in the surgical treatment of illnesses and disorders of the breast. Breast surgeons undertake operations such as breast biopsy; lumpectomy, resection, breast repair, Breast augmentation, and other surgeries to help treat a variety of breast problems among both genders, notably breast cancer. Breast surgeons also treat individuals who are at risk with breast cancer and also those who have non-cancerous issues like breast cysts. 
Dr. Naveed Azhar
Best Breast Augmentation Surgeon in Islamabad Pakistan

:

There are no compromises when it comes to fitness. We are amongst the leading and known experts in the region to offer anyone exceptional assistance for your breast tissues. We're here to listen to the situation and offer our skills, as well as to provide the highest quality care. Our Clinic's specialist ensures patient safety, accurate diagnosis, and the best possible therapy. 

Dr. Naveed Azhar is the Best Breast Augmentation Surgeon in Islamabad, Pakistan is a highly qualified and intelligent plastic surgeon who works at SKN Cosmetics in Islamabad. In such a scenario, He regularly consults patients at various cosmetic health clinics across the globe. He is capable of dealing with a wide range of aesthetic difficulties, and also clinical crises, as well as his primary life purpose are to increase awareness concerning cosmetic challenges. 
Education:-
He has a medical degree and has worked in the field of plastic surgery for over ten years.

 

He graduated from Punjab Medical College in Faisalabad with a medical degree.

 

He has also added to his job expertise by working for all other cosmetic surgery firms.

 

He is an associate of the Royal College of Edinburgh's Surgeons and a membership of Pakistan's College of Physicians and Surgeons.

 

He's also worked on a variety of medical research programs, including hand rejuvenation and post-burn neck therapies.

 

Most of his acquaintances in the industry praised him for his outstanding scientific efforts.

 
Working with SKN Cosmetics:-
His professionalism and high-performance level with 10+ years at our clinic have earned him one of the Best Breast Augmentation Surgeons in Islamabad, Pakistan. 
Expertise:-
Dr. Azhar is an expert who can perform any sort of minor or major cosmetic/plastic surgery on individuals who desires to enhance their appearance. His expertise lies in: 
Liposuction

 

Hair Transplant

 

Tummy Tuck

 

Bariatric Surgery 

 

Rhinoplasty

 

Breast Mammoplasty

 

Etc

 
Why Choose SKN for Breast Surgery:
SKN Cosmetics is recognized for providing high-quality offerings and placing a high priority on customer happiness. With a top-rated Finest Breast Augmentation Surgeon in Islamabad, Pakistan, we guarantee that you could feel valued and respected, and treated. Our patients are our top priority, and we never let them down. We offer:  
High-quality post-operation care 

Simple and affordable treatment fees

Qualified Expertise 

Health Restoration

New and Innovative Technology 

Safe and Comfortable Setting

 
So, if you want to have an amazing time, arrange a meeting with the top cosmetic/plastic surgeon in the region. 
Consultation:
The surgeon is quite capable of doing both routine and complex plastic surgery treatments, so you may reach out to him at any moment. You can phone us or use the book an initial consultation ability to set up a meeting with him.