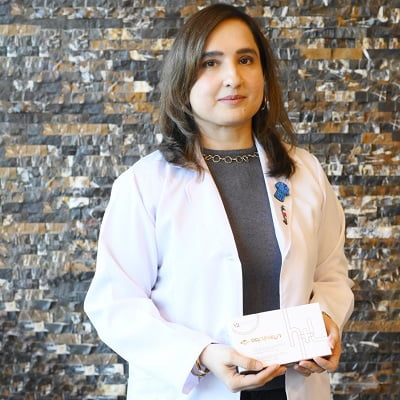 A very common issue in every second person, whether it's an adult or older, man or woman, acne appears on the face very rapidly. But what is even worse than this is when the acne leaves a scar. Some are lucky and don't get such scars for a long time, but many get stubborn scars. However, SKN Cosmetic Clinics offer multiple effective treatments that will work on your scars like magic. So your next concern would be choosing the Best doctor for acne scars treatment in Islamabad. 
In this blog post, you will learn about the best treatments and how to choose the best expert for the treatment. So, take a moment and read the following details.
An Overview:
When a breakout destroys the tissues beneath the skin and penetrates deeply scars result, it's important to determine the type of your scars before attempting to cure them. Different types respond differently to various therapies, and some treatments work better for certain types than others.
Additionally, the color of your skin may have a role. For instance, deeper skin laser treatments won't be advised for skin types with darker pigmentation due to a higher risk of pigmentation and scarring.
How To Treat Acne Scars?
According to SKN experts, your skin condition will examine properly, and they recommend you a suitable treatment that will work on your scars. Anyhow, some common cosmetic treatments are mentioned below:
Soft tissue fillers – The skin over indentation scars can be made plumper by injecting collagen, fat, or other material under the skin. The idea is to hide the scars as much as possible. Repeated treatments are necessary to maintain the impact because the results are transient. Skin color changes are not likely to occur using this technique.
Chemical peel – The top layer of skin is removed from the scar tissue by your doctor using a chemical solution, which also helps to conceal deeper scars. To maintain results, repeat light, and medium peels. There can only be one deep peel. Changes in skin tone are possible side effects, particularly when thorough peels are applied to dark skin.
Skin resurfacing with laser therapy – This method is getting increasingly popular and is frequently used for scars that have previously undergone dermabrasion therapy. People with darker skin or a history of keloids are more likely to experience negative effects from this procedure.
Surgical procedure – Your dermatologist removes specific acne scars using a quick surgery called punch excision, then closes the wound with sutures or a skin transplant. Your doctor will use a procedure known as subcision to release the fibers under a scar by inserting needles under the skin.
How To Choose The Best One For It?
It is an obvious fact that choosing an expert dermatologist for your acne scar treatment isn't easy. Unfortunately, there are many fake dermatologists who charge money and do nothing. So, it is very important to consider these few factors before choosing the best one.
Research carefully about the skin experts near to you.
Check their certification, qualification, and experience.
Contact the chosen one or visit their clinics for consultation.
In the initial consultation, ask about their expertise and what treatments they perform.
Do they have advanced and new technology devices for treatments?
Check feedback and reviews on their profile or official websites.
Ask about what they are charging for treating acne scars.
You can also follow your family. Friend or close one's recommendation.
Experts At Skn Cosmetic Clinic:
At SKN cosmetic clinic, you can easily find out the Best doctor for acne scars treatment in Islamabad. One of the professional dermatologists at our clinic is Dr. Ayusha Khan. She is experienced and professional enough to deal with every type of skin problem, including scars, pigmentation, and wrinkles.
So, it would be best to meet her whenever you visit this clinic and discuss your every concern. Surely, she will perform the most suitable treatment on you and give you long-lasting results.
The Bottom Line!
Therefore, choosing the best doctor for treating acne scars is easy. If you follow essential tips, then you will find out the right one. Otherwise, you can consult our clinic, where our dermatologists are experts in treating such scars with effective treatment options.