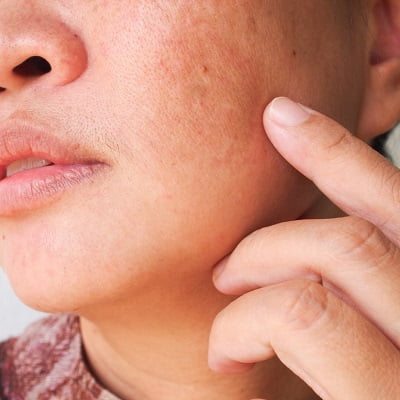 Our skin is the only organ where if you notice a tiny dot, then it may feel annoying. There are several types of women who get melasma on the skin, and if they have a dark skin tone, then they appear more prominently. It would be best if you search for a useful solution and the Best Doctors for Melasma Treatment in Islamabad. You should visit SKN Cosmetic Clinic, where you get a lot of options.
In this blog post, you will learn about melasma treatments, how to choose the best professional dermatologist for skin treatment, and many more. So, take a moment and read the following information if you want to consider the best treatment and expert.
What Is Melasma?
A pigmentation condition of the skin that mainly affects women or others, particularly those with a darker complexion, is melasma. It frequently appears as black spots and patches with irregular facial borders. It is a cosmetic developed pigmented condition that is more common in persons with darker skin tones, while it can equally affect those with lighter skin tones. Women are more frequently impacted than men, especially those who are young or middle-aged.
What Options Are Available For Treating Melasma?
According to SKN Clinic, there are several cosmetic treatments that are used to perform for treating melasma. Some effective and common are mentioned below
Your dermatologist will apply a chemical solution to the melasma during a chemical peel. It may help in removing extra pigment.
The minimally invasive treatment known as micro-needling causes small rips in your skin. The skin usually becomes more evenly toned as it recovers.
Laser and light therapies: According to a few studies, individuals who currently apply topical medications to their skin and shield it from the sun may get improved benefits if they also receive laser or light therapies.
PRP Therapy – In this process, a tiny amount of your blood is drawn, put into a machine that divides it into layers, and the plasma layer of that blood is injected into the melasma-affected skin. Your skin tone may be more even as a result.
How To Choose the Best Doctor For Melasma Treatment?
Whenever you want to consult the best doctor for any concern, it is necessary to consider several important instructions. These instructions will help you to choose the best one for your treatment. Some common and major instructions for choosing the best dermatologist for melasma treatment are mentioned below
Search at least ten most experienced dermatologists.
Visit their clinic or talk to them on call.
Check their certification and license.
You can ask them about their previous experiences.
Look out that they must have advanced technology.
What cost ranges are they offering?
Check out the treatments they are performing for melasma.
Or else, get a recommendation for the best one from your family and close friends.
The Experts Of SKN Cosmetic Clinic:
After knowing everything about melasma, feel free to consult SKN Cosmetics for the Best doctors for Melasma Treatment in Islamabad. Dr. Abida Sardar, a leading dermatologist in Islamabad, Pakistan, offers Melasma treatment. She is an expert and professional that can handle such skin issues in a blink of an eye. She has worked at our clinic for the past few years, and her performance is always successful and effective. So, if you want to consult someone expert from a reputable clinic, then meet Dr. Abida Sardar.
All Summed Up!
Therefore, our dermatologists and doctors are expert enough to deal with melasma conditions with great and workable treatments. However, you may need to get multiple sessions because these solutions are non-invasive and give you amazing effects for a few weeks only. So, feel free to consult or visit our clinic.