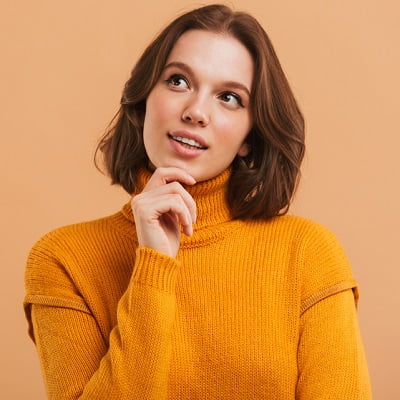 Are you one of them who want to reduce the breast size as it causes back pain or becomes an embarrassing feature for you? Don't worry! Now you can improve your breast size through effective treatments and lift them up for more enhancements. However, Dynamic clinic is offering a workable treatment for this problem and offering reasonable cost ranges.
On this page, you will learn all about the procedure and Breast Reduction and Lift Surgery Cost in Islamabad as well as its factors. So, continue reading for more information!
What is Breast Reduction Surgery?
A surgical procedure that is used to perform for reducing the unwanted fats from the breast is known as liposuction. It is a surgery that will reduce breast size with the help of the lipo technique and provide you attractive figure. Moreover, you might feel less back pain and shoulder tiredness which brings back your quality of life. Surgery is the safest and most satisfying treatment. The recovery period may take a few weeks to a month then you will enjoy the final results.
How It Can Lift The Breast?
According to SKN Clinic, the surgery will perform by an expert plastic surgeon and under general anesthesia. It is going to perform by simple steps like the surgeon will administer anesthesia and making an incision around the area. Then, the tiny tube will insert and make the fat cells into liquid form. After that, the liquid will be sucked out and lifted to the breast according to your expectations. The incision will be closed by stitches.
However, the duration of the procedure will be 2 to 3 hours as it depends upon how many changes you need. Later, you need to follow the guidelines for making your healing process speedy and you can go home.
The Best Results:
After getting the surgery, the results will be effective, satisfying and permanent. The recovery period may take a few weeks to heal the treated area and after that, you will get noticeable results. It will be long-lasting and safest until it's in professional hands. So, always choose an experienced plastic surgeon that performs accurately and guide you with helpful instructions for future care.
Cost of Breast Reduction and lifting Treatment:
Generally, the Breast Reduction and Lift Surgery Cost in Islamabad is ranging from 175,000 PKR to 250,000 PKR. It is a sensitive and delicate surgery that cannot be performed by unprofessional so, choose wisely. However, this treatment is performing as a cosmetic concern and an insurance company will not cover this procedure. You need to consult with your surgeon and they will let you know about the cost.
Other Impacting Factors:
After knowing the actual cost of the treatment, there are some factors that can impact your cost when you want to get the treatment according to your expectations. So, the common factors are mentioned below:
Choosing an expert and experienced plastic surgeon will impact your cost according to the criteria of their fees.
The location of the clinic can affect the cost due to travelling from one place to another. The travelling expense will charge you accordingly.
The reputation of the clinic matters a lot; if you are choosing a reputable and trustworthy clinic then it will affect the cost.
Other additional charges like anesthesia fees, hospital stay charges, medication and further checkup sessions can impact your cost.
Furthermore, if you want to know more about cost and its factors related information then you can call us for more information or visit our clinic anytime.
A Note From SKN Clinic!
Our clinic is one of the best clinics that can make your figure according to your expectation and with effective methods. You will not experience any sort of side effects and complications during or after the surgery. Moreover, it will provide you with long-lasting and satisfying results.
However, if you want to get this treatment at a reasonable cost then feel free to consult us for the treatment. We are here to give you a memorable experience with us!