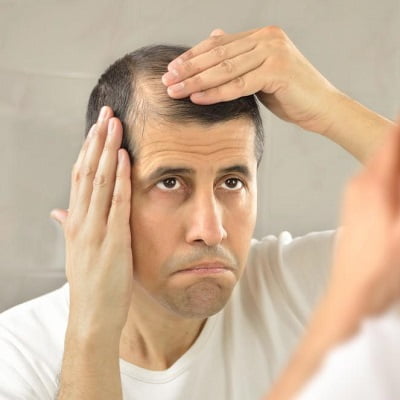 Many people around the world are surviving through many severe diseases like heart problems or diabetes etc. The most annoying problem encountered by many men and women is hair fall in diabetes. Moreover, during this condition, people experienced baldness as well.
In other words, we can say that to have a hair transplant for prevention but experienced surgeons believe that hair transplant treatments are not applicable for everyone. Mostly, the diabetic patient is examined very carefully and full of concentration for hair treatment because every diabetic person is not the ideal one for hair transplantation. This blog post is covering the information about Can Diabetic Patients Undergo Hair Transplant? how they will be treated and how to take care of such patient in the hair transplant process.
About Hair Transplant:
According to SKN cosmetics, hair transplant is a treatment performed for such candidates who are experiencing hair loss, baldness etc. in this treatment, there are two advanced methods that are used to perform, FUE and FUT hair transplanting method. The follicular units extracted by the donor site and inserted into the recipient site carefully. The complete results of hair treatments will be obtained in 7 to 10 months depends on how much you take good care of health and hairs. Another factor about undergoing hair transplant treatment is to fulfil the candidacy criteria, the dermatologist always requires to examine your medical report before recommending you this treatment.
Effects of Diabetes on Hair Fall:
Medical science clears that diabetes is a major and severe problem across the world and there are many side effects of diabetes, one of which is losing hair. The medication can be the cause of speeding up the hair fall. In this diabetic problem, several factors can be a reason for hair fall, some of the common are mentioned below:
Bad blood circulating system.
Disorder hormones.
The immune system is not working well.
The hair regeneration process is slow.
Moreover, hair fall usually happens for two common reasons, first one is Androgen hormonal disordering. It also affects when the irregularity of blood sugar levels hormonal balance that may lead to a failure of healthy hair and the other reason is poor blood circulation. These two causes make hair follicle damage, nutrient and oxygen can't approach the scalp due to poor circulating system. After some time, these affected follicles get weak and hard to hold the bottom of the hair. That's why diabetic patients experience extreme hair fall.
Candidacy Criteria for Hair Transplant:
Typically, hair dermatologists always review the medical report before recommending hair transplanting treatments because such procedures are not good for everyone. For the diabetic candidate, it may require a few judgment for deciding hair treatment on the situations of candidate's diabetic levels accordingly. A candidate should be very careful about every detail of this procedure.
Yes, of course, hair transplant can be performed on diabetic candidates while under the proper control of diabetes and 0% of possibilities of side effects and with type 2 diabetes. Unluckily, type 1 diabetic candidate cannot undergo a hair transplanting process cause of the disease period. That is why SKN cosmetics doesn't recommend hair transplant for type 1 diabetic patients.
Reviewing Condition of Diabetic Patient Before the Procedure:
It is very important for such diabetic patients to examine them first before the procedure and test them on several issues. A dermatologist needs to ensure their health status at the time of the hair transplanting process. These instructions are prescribed by a dermatologist when asked that Can Diabetic Patients Undergo Hair Transplant?.
Besides all these, it is necessary to find out the actual cause of hair fall and after that, all the required tests like blood test etc. should be taken for the candidate. It may take a great possibility of risk without these tests. After that, the immune system will be examined in a diabetic patient.
The dermatologist will require few tests before the procedure, if your dermatologist prescribed you a nutrition plan to maintain the sugar level under control then must follow it. You should inform about your medication to the practitioner without any delay. The undergoing candidate will declare that his/her sugar level will be monitor during the procedure.
During the Procedure:
The procedure of hair transplant is simple and the same as for the normal candidates. These steps are mentioned below:
Firstly the blood sugar level checks from time to time during the hair transplanting and managed accurately.
The anaesthesia will be injected on both donor and recipient sites same as normal candidates for reducing the pain and irritation.
The procedure will not perform for more than 3 to 4 hours.
If an undergoing candidate gets high blood glucose while performing the hair process then insulin will be recommended according to the 6 to 10 units.
Aftercare Instructions:
The aftercare instructions always play an important role in any treatment's recovery period. Your practitioner will prescribe you the post-care tips for achieving the desire goals and keep healthy hair. Some of them are mentioned below:
Don't make your bandage tight.
Avoid direct sunlight.
Do check glucose level every day until complete healing process.
Use prescribed medication for preventing infection.
Do not smoke or drink alcohol.