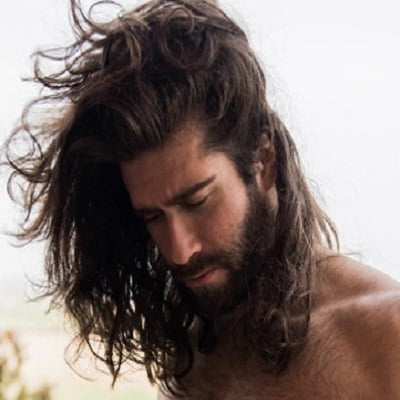 The best solution to baldness is hair transplant but if you don't want it then hair wigs are your best option. In the advanced world, everyone needs additional volume in the hair. Due to expensive and surgical procedures, some people prefer to have hair extensions. Well, it's not a bad idea to have hairpieces for enhancing the beauty of the face. Especially for women, it is very important to know about such extensions and most of the candidates asked a frequent question that Can hair extensions damage your hair? In this article, we will discuss all of it.
Does Hair Extensions Damage Hair?
According to our research, No hair extension will not damage the natural hair if it is placed professionally and cared for well. It always depends upon how good the extensions are placed, how carefully you look after them and good quality matters.
Whereas, it will damage your hair if you don't take care of them and when it doesn't place by expert practitioner etc. because when an unprofessional applied such technique, it will lead you to hair damage and hair fall. So, it depends on a candidate for choosing the best one. Caring for your hair is important to make sure hair doesn't get tangled.
How to Find a Perfect Extension?
It is very important to consult your provider first, ask him/her about your expectations. Your provider will examine your hair texture and volume, after that he/she will suggest your hair extensions according to your hair colour, texture and quality. So, it's better to ask an experienced provider.
It will be wrong if you are having extensions in thin hair or hair fall, of course, it will damage your hair by pulling and you may experience baldness.
When considering hair extension it is also important to know how hair extensions are made. Some of them are from real hair and another one from synthetic fibres. Few are the types of extensions which are as following:
Clip extensions are commonly used for a short time and yes these are safe extensions.
Semi-permanent extensions are attached to hair by using different types of glue.
Micro-beads are the extensions used for a long time, placed on the hair by hair and at the root.
These different methods of extensions have different time duration and last for short and long time. It depends on the extension type and its duration.
Who can use Extensions?
Generally, anyone with normal hair texture can get hair extensions and experts mostly recommend that to match the density of their hair. Hair extensions are not a good option for those who are experiencing severe hair fall and thin hair, wearing extensions in this condition lead to a false idea.
If you have already experienced hair extension in past that are not placed good, consult SKN cosmetics. We have a lot of treatments for hair care and hair growth. These treatments will give you the best and smooth texture of hair.
Benefits of Hair Extensions:
After knowing all about Can hair extensions damage your hair, there are many benefits for getting hair extensions, few of them are as following:
Additional length, volume and gratification.
Self-confidence will boost up.
You can experience several hairstyles.
Easy to manage them.
It can hide the split end.
How to take Good Care?
It is very important to follow the prescribed aftercare instruction of extension. Placing the only extension doesn't work, you have to take good care of your hairpieces, and your provider will suggest you some care tips according to your hair texture and quality of extensions. There are a few common tips that you should follow after the hair extension. Such as:
You should wash the extension correctly.
Try to not sleep with wet extensions, dry them well.
Brush your hairpieces carefully and smoothly.
Weekly conditioning treatment is necessary.
Try to minimize heat usage.
Don't sleep with tangled hair.
Try to separate bonds on daily basis.
All summed up!
There are no major damages to having hairpieces, it will be good for adding volume and enhancing beauty especially for young women and for those who are suffering from severe hair fall at an early age. Hair extensions only required special care and maintenance for a long-lasting time.