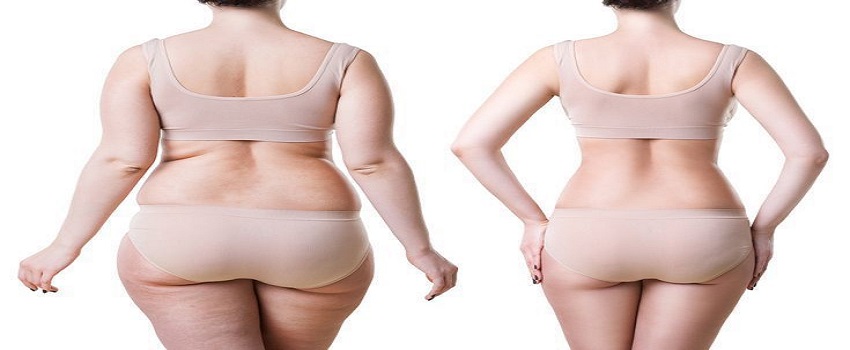 There are many reasons when the skin of the body gets saggy. Some skins get saggy after weight loss and others get saggy due to the age factor. When a person loses weight in the flanks and thighs then the skin becomes saggy. Are you one of them who needs a proper shape of body? Cosmetic procedures are getting developed with new techniques and methods. If you are searching for a fat removal procedure then there is a safest and effective way to eliminate limited areas of fats and make the loose skin tight is known as Bodytite Liposuction in Islamabad, Rawalpindi & Pakistan. It is one of the advanced technology for fat elimination aesthetically and non-invasive treatment. Read this blog post that will cover its working, benefits and outcomes. 
It Working:
According to SKN cosmetics, it is a non-surgical and painless alternative procedure that is used to perform under local anaesthesia for reduction of stubborn fat and reshape the saggy skin, unattractive body parts etc. Bodytite performed by using radio-frequency technology to melt fat cells and target the treated area of saggy skin and eliminate unwanted fats. The procedure is simple and easy that will give you an accurate appearance and boosts up self-confidence. The total duration of the procedure is 15 to 30 minute. 
The fats can remove from different parts of the body like the chin neck, arms, abdomen, tights, flanks, knee and many other spots where the skin is saggy. For certain cases, it may require multiple session for the complete reduction of fats. After the procedure, it is necessary to follow a healthy diet plan and lifestyle changes or else it will not give desired outcomes. 
The Outcomes You Will Get:
The results of the body time liposuction in Islamabad are impressive and long-lasting. It will give a tight skin to undergoing candidate at least for 4 to 6 years and also a person can extend the obtained results more than 6 years. So, the results depend on two factors, firstly you have to select an experienced and expert practitioner for the procedure and second is, you should take good care of your health by following the prescribed diet plan. Its results are immediate and you can observe them right after the procedure and the best time for noticing complete outcomes is after 6 months. It may require multiple sessions in few cases. 
Several Advantages:
There are a lot of advantages of this type of lipo-procedure and some of the common benefits are mentioned below: 
A most effective procedure for reshaping the body.

 

30 minutes quickest and safest treatment option.

 

Loose skin will be tightened.

 

Painless treatment.

 

It will improve the laxity of the skin.

 

The personality will be enhanced and boost up self-confidence.

 
Candidacy Criteria:
It is important to fulfil the candidacy criteria for Bodytite Liposuction in Islamabad, Rawalpindi & Pakistan  before the procedure. The right and the ideal candidate is the one who wants to improve the annoying sagging fats and skin. For obtaining accurate results from this treatment, make sure that the weight should be within 35% of its ideal. 
However, pregnant women are not a good candidate for it. Also, people who have heart disease should better avoid such types of treatments. 
A note to remember: The candidacy criteria will be discussed when you come for the first consultation session. Your practitioner will examine your body situation and need to know all about your other diseases. After that, the practitioner will discuss the procedural steps and other important factors related to the treatment. 
Aftercare & Recovery Period:
The aftercare is important to follow after the treatment. Your practitioner will prescribe you few post-care instructions related to your health and procedure, you have to follow them for achieving the desired results. Some of the common instructions are mentioned below: 
Follow a healthy diet plan.

 

Keep yourself hydrated.

 

Do not take blood thinners.

 

Avoid smoking or drinking alcohol.

 

You have to come for a checkup session.

 
During recovery, a candidate may experience swelling in the treated area. It may look like some skin will be still loose but don't worry it will improve with time. You will recover within a month completely. It may leave minimal scars on the spot but they will fade out with time. 
Always remember that every person's healing process and outcomes are different from each other. You should consult with your practitioner from time to time. 
All Summed Up! 
Therefore, Bodytite lipo is an effective fat reduction and painless procedure that is performed non-invasively and under local anaesthesia with simple steps. It will give you long-lasting and effective results for the long term. Your personality will be enhanced and become attractive. So, if you want to consider this treatment then you can schedule an appointment with the Best Cosmetic Surgery in Islamabad.