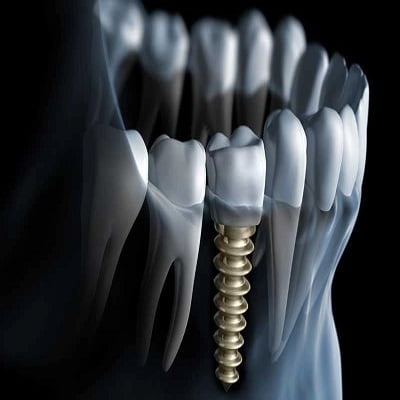 If you have crooked or broken teeth due to any injury or reason, you should need to fix them as soon as possible. People are so conscious about their looks and an attractive smile is the main feature of the face. So, if you are experiencing disorder alignment of teeth or have missing teeth then you should read this blog post, it will cover all information about Dental Implants For Missing Teeth in Islamabad, Rawalpindi & Pakistan, procedures with results, and benefits. Read more! 
Overview:
According to SKN cosmetics, it is a dental and cosmetic procedure that will improve your smile which is not attractive dfue to unshaped teeth or missing teeth. Dental implants are used for fixing such spaces and they will cover your missing teeth. You can't spend your time with missing teeth as it will irritate you and you can't eat anything well. It is the only option for those who can fix your smile in a natural way. 
It is a tooth root hand made by a man that will stay for a long time and will be strong just like your original teeth as nothing can beat implants procedure. It can easily replace or can be tightened at any time. It will keep your smile attractive and maintain your oral health.
What Are The Benefits?
There are a lot of benefits of this dental procedure, the major advantage is that it will replace the empty space of the tooth into the filled area. Some of the benefits are mentioned below: 
It will replace your missing tooth area.

 

Boost up your confidence to smile freely.

 

It will improve the chew and speech.

 

Your facial expression will be enhanced.

 

It will support the bridge and make them secure and comfortable.

 

The implanting process will not affect other aligned teeth.

 

Natural and long-lasting results will be obtained.

 

It will produce natural resemblances.

 

Effective and safest procedure.

 
Expected Results:
According to SKN cosmetics, it will deliver long-lasting and miraculous outcomes to undergoing patient. Usually, implants are a successful procedure. Sometimes, it gets fails because of bone failure to fuse insufficiently to the implant of metal. In such cases, implants get removed due to the failure of bone. Otherwise, it is the ideal option for those who have a missing tooth (teeth). 
There are some factors that are important to obtained desired result. You should choose the best and experienced specialist for your treatment who can perform the procedure well. Another one is to take good care of your implanted tooth (teeth) according to the prescribed aftercare instructions of your practitioner.
Is It The Best Option For You?
Yes, of course, it will be the best option for you if you are experiencing issues like: 
When you can't chew your food well and it will become uncomfortable. Also, it will affect you muscles of the face and jaw.

 

When you are facing the issue of your speech due to your missing tooth, it will affect your speech as well.

 

When you unable to wear dentures.

 
How to Prepare Yourself For Dental Implants?
It is necessary to get yourself prepared for the treatment according to the instructions of your dental specialist. Our expert team will discuss the precaution plan according to your situation and prepare you for your coming procedure. 
The surgeon will examine the condition of the candidate and make an assessment to check is it a good candidate or not. The preparation steps are mentioned below: 
It may require a dental x-ray and 3D pictures before the procedure.

 

The surgeon will check your medical history which includes the medication you are taking and supplements.

 

They will let you know how the procedure will be performed, how you should eat and drink before the surgery etc.

 
The Procedure:
The procedure of Dental Implants For Missing Teeth in Islamabad, Rawalpindi & Pakistan is very delicate and only experienced surgeons can perform it. The procedure is performed into several stages that are mentioned below: 
First Stage Procedure:
In this stage, the first procedure will perform under local anesthesia and the surgeon will make an incision for the placement of the implant. It will place into the jawbone, the surgeon will drill it and make space for implant placement. After the insertion of an implant, they will leave the area for the healing procedure. In this period of healing, the surgeon will advise to not put pressure and fast chewing habit. This stage will take several months for bone growth and healing. 
Second Stage Procedure:
After some time, the abutment – is placed on the upper side of the implant for the crown. It is a short time procedure and will perform under local anesthesia. It will take two to three weeks for reaching the final stage. 
Final Stage Procedure:
 Now it is time for when the surgeon will call you for the final procedure. The surgeon will properly check the implanted area and its healing. After that, the crown will be fixed according to your natural color. One thing to remember, if your jawbone is not healed properly and not strong enough for the support of a new tooth then the surgeon will not place the crown. So, it can be fixed or removable, depends on the candidate's choice. 
Therefore, the procedure will take several months and depends on person to person. The only time it will take on the healing process for the growth of new bone and jaw. 
Aftercare Instructions:
The aftercare instructions are important for obtaining desired results. After the procedure, the surgeon will prescribe you some important instructions which you should follow. Otherwise, you may experience a lot of issues. Some common guidance is mentioned below: 
Just like your natural teeth, you should keep the implant clean and dirt-free through a prescribed brush. Brush your teeth twice a day.

 

Schedule your checkups to make sure it is going well and properly functioning.

 

Avoid chewing hard material like ice, candy, and other stuff.

 

Do not smoke or drink alcohol, it may stain the tooth.

 

Use ice packs for swelling and prescribed painkillers.

 
Side Effects:
Of course, if a procedure has advantages then it should have disadvantages as well. Some of the minor side effects that can possibly occur after the treatment are mentioned below: 
The treated area will get swelled and your face as well.

 

It will be bruising of your skin and gums.

 

The treated area will get painful after going away from the effects of anesthesia.

 

You may experience minor bleeding.

 
About Cost and Supporting Factors:
The cost of dental implanting surgery depends from person to person. Some cases are performed simply by the insertion of implants and some of them require other procedures so it depends. Other than that, there are several factors that can affect your cost of the treatment, mentioned below: 
The dental specialist fee.

 

Location and reputation of the clinic.

 

If additional procedures are required.

 

Regular checkups.

 

Medication and other supporting charges.

 
Further, if you want to know more about it, feel free to contact our team. They will provide you the best information. 
Final Words! 
Therefore, dental implants are the life-changing and safest procedures that are performed by our skillful and expert surgeons. You will get long-lasting and effective results. So, if you want to consider this dental treatment then feel free to consult SKN cosmetics.