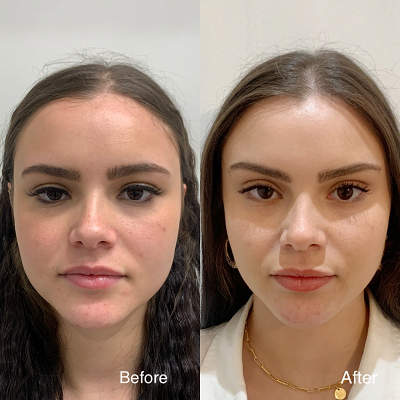 Numerous non-invasive methods have been developed as a result of progress in medical research to address a variety of people's skin conditions. The eye is regarded as one of the most essential face characteristics by the majority of human beings. Even the tiniest change makes a big difference. In truth, it is the one with the greatest current prices. For instance, larger, clearer eyes make you look better youthful and more attractive.
The physician raises the eyebrows and edges of the eyes to give it a noticeable lift under this treatment. It is most commonly performed on young females who desire a firm pitched arch in their eyes. It can, however, be done on those who have sagging upper eyelids. This therapy takes only 30 minutes to complete, and the recuperation time is very brief, so many people consider it a convenient alternative.
Fox Eye Lift in Islamabad Pakistan at SKN Cosmetics is now becoming extremely prevalent since it effectively addresses fundamental skin conditions such as droops and creases.
Keep scrolling for detailed views and get familiar with the procedure.
What is the End-Result?
The outcome depends on your metabolic, way of life, exercise level, as well as the sort of medical threading used during treatment:
PDO threads are a type of semi-permanent suture.
During 6 and 9 months, they normally disintegrate.
Several threads are more durable, associated with quality and a year in certain cases.
PDO threads, on the other hand, provide a greater plumping/volume impact for a renewed appearance, despite their brief length.
The benefits of collagen restoration will remain longer, however, they will decrease over time as collagen gradually collapses.
Benefits:
You don't need surgeries to have the striking appearance you want. Fox Eye Lift in Islamabad, Pakistan ensures benefits:
Lower the drooping of your upper eyelids.
Improves the occurrence of lines and wrinkles by smoothing and lifting the skin.
There is very little downtime.
Skin that has been rejuvenated and seems to be youthful
Skin flexibility, tonality, and structure are all improved.
There are no scars and no incisions.
Collagen and elastin synthesis is stimulated.
Outcomes that appear to be organic
Impact with a lot of options
Get yourself Prepare:
This procedure requires certain pre-procedural care:
During at least two weeks well before a procedure, stay out of the sun.
Do not take aspirin for at minimum a week before the procedure.
Apply no make-up on the day of your procedure.
1 month before a procedure, avoid consuming alcohol.
How Treatment is Performed?
As Fox Eye Lift in Islamabad, Pakistan is a non-invasive procedure it is done like:
A thread, which is dissolvable stitching with little conical, is put beneath the skin, stretched, and the entire thread cones connect behind the surface to elevate the region.
The thread we have at SKN Cosmetics is the highest quality available.
The process takes slightly and over 20 minutes and you are conscious the entire time.
It is painless since you are given anesthesia even before surgery.
The outcomes are immediate, and the recuperation period can be several days.
Before and After Expectations:
A preliminary consultation with the specialist has always been required before the surgery. This appointment gives you the chance to talk about your objectives and the fox eye appearance you wish to create. You may express whatever queries you may have about your wellness and aesthetics.
Over All Expenses:
Because we understand how significant cost is, we cordially invite see our premises for such a free, no-obligation consultation. You'll have enough opportunity to speak with the cosmetic surgeon, pose questions, and discuss any worries you may have. We'll find the finest answer for you at the cheapest rates.
Get Connected With us:
We provide a friendly, safe atmosphere, as well as experienced personnel and board-certified professionals who've been attentive to any dangers. Regarding comparative purposes, we are doing it to provide the finest Fox Eye Lift in Islamabad, Pakistan at one of the most moderate prices, while also assuring precision and efficacy.