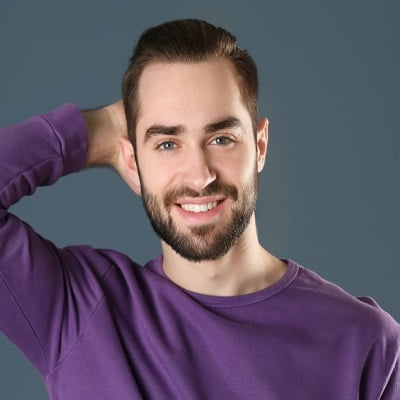 Every single person wants a safe and effective treatment so that they don't have to experience any complications in future. On the other side, hair loss is getting common as 70% of people are suffering and searching for the best treatment. One of the workable treatments that will give long-lasting results is known as hair transplantation.
In this blog post, you will learn all about hair restoration treatment and how to Get Safest Hair Transplant in Islamabad. So, keep reading!
Why Hair Transplant?
A surgical cosmetic treatment that is performed for extracting your own hair from the healthy donor site and implanting them on the patchy areas is known as a hair transplant. There are a lot of causes that can lead any person to hair loss and some people get patchy and bald areas on the head which looks embarrassing to them.
There are mainly two methods in hair transplanting surgery, one is FUT which is known as strip method and another one is FUE which is performed by individual hair follicles. That is why it is recommended by expert hair specialists for restoring the hairs and it is suitable for every man and woman. For natural hair growth, hair transplantation is the best option to choose.
How Does It Work?
According to SKN Clinic, the practitioner will examine your scalp patchy areas and healthy donor side. After that, they will mark the area and inject local anesthesia for making it painless. The practitioner will extract the hair follicles and implant them carefully in the recipient area. Then, the antibacterial solution will be applied and bandaged the area. The total duration of the procedure will be 4 to 7 hours as it depending on how many grafts you want.
What are the results and success rate?
After getting the surgery, it may need to recover the treated area for at least 3 to 4 months and after that, the growth will start. The results will be long-lasting, satisfying and effective according to your expectations. Moreover, the performance of your surgeon matters a lot, you will get desirable results with the skills of the practitioner. Better to follow the aftercare instructions for the prevention of future complications.
Top benefits
Generally, if you are considering hair restoration treatment then it will be beneficial for your life experience. Somehow, the main benefits are mentioned below:
It is a minimally invasive procedure.
Totally painless due to anesthesia.
Provide you with long-lasting and satisfying results.
Safest and most effective solution.
Suitable for all men and women.
No major complications or risks in it.
Boots your confidence and quality of life.
Choose us for the safest hair transplant
Our clinic is one of the trustworthy and well-known centers to Get Safest Hair Transplant in Islamabad. We have experienced and board-certified surgeons who skillfully perform such delicate surgeries. Our staff is very supportive and friendly and will take good care of you until you leave. We used advanced techniques for transplanting hair and advanced technology. Further, we are offering reasonable cost ranges as compared to other clinics.
The final words!
Therefore, if you want to get nonviolent and adequate hair treatment then feel free to consult our clinic – SKN cosmetics. We are here to give you desirable outcomes and a memorable experience without any complications. So, don't wait and book your appointment!