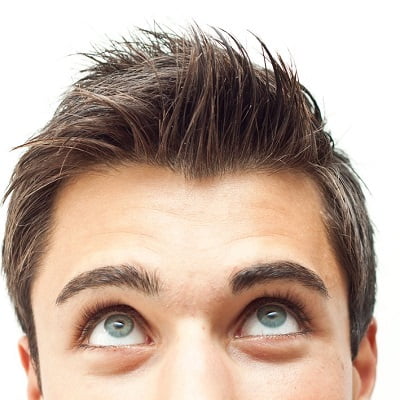 The fashion industry is still developing as 2023 draws closer, with new trends and fashions appearing daily. Once a specialty item for men, hair wigs are now a common accessory for women who want to switch up their hairstyle without committing to a permanent cut or colour. In this post, we'll go over some of the upcoming hair wig trends for men in 2023 — what's hot and what's not. Read on to learn more about hair wigs in Islamabad.
Ideal Candidates For Hair Wigs:
People who are going through hair loss or thinning due to medical conditions like alopecia, chemotherapy, or genetics are the best candidates for hair wigs. People who want to switch up their hairstyle but don't want to commit to a permanent cut or colour can also wear wigs. No matter their age, gender, or race, anyone can wear a wig. Choosing a wig that is comfortable and complements the wearer's face shape and personal preferences is crucial.
Hair Wigs For Men – What's Hot:
Short Haircuts with Texture:
2023 will see a return of shorter hairstyles, but with a twist. An easy-to-maintain dynamic and modern look can be achieved with the addition of texture to your wig.
Natural Tones and Highlights:
In 2023, natural tones and subtle highlights will still be popular. With this style, you can closely match the colour of your hair to the tone of your skin and create the natural-looking sun-kissed highlights found in natural hair.
Full Lace Wigs:
These hairpieces have a lace hairline that looks incredibly realistic and conceals your wig. Full lace wigs are also significantly more breathable than conventional wigs, allowing for extended wear without discomfort.
Bold Colors:
On red carpets and runways, colourful men's wigs have become more prevalent, and this trend is only expected to grow in 2023. Statement colours are in, from neon green to pastel pink.
Hair Wigs For Men – What's Not:
Too thick hair wigs:
In 2023, the tide will continue to turn away from heavy and bulky wigs. People will opt for lighter hair wigs, which sit more naturally on the head.
Cold black well-polished wigs:
Hairstyles and wigs with flat, jet-black hair that looks careless are no longer fashionable. People are looking for organic forms and supple textures that move with them and don't appear overly styled.
Itchy Synthetic Fibers:
The biggest wig mistake you can make is buying one made of scratchy, inferior synthetic fibre that harms your scalp. To avoid damaging your scalp or natural hair, make sure to purchase high-quality wigs with breathable fabric and cosy synthetic fibre materials.
Book Your Consultation:
In conclusion, men's wigs continue to be the ideal accessory whether you want a fresh new look, a sleek, natural hairstyle, or just something fun for an event or costume, and the demand is only expected to increase in 2023, so keep up with the trends! If you want to get to know about the more cool and exciting trends of 2023 hair wigs you may contact SKN Cosmetics Islamabad.