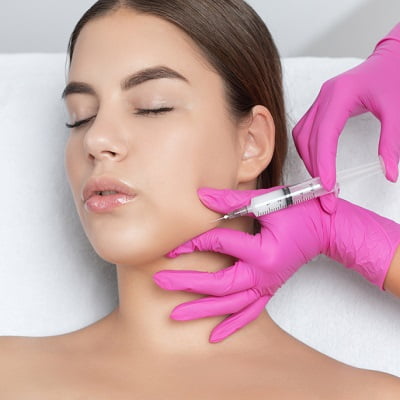 Hello everyone! Most likely, if you're reading this, you're curious about fat-burning injections and want to know how long they last. I'm here to share everything I know about the subject with a focus on the Islamabad region, so there's no need to look any further. Of course, we'll also discuss why SKN Cosmetics Islamabad is the preferred facility for this procedure.
What are Fat Burning Injections?
Start by going over the fundamentals. The non-surgical cosmetic procedure known as fat-burning injections also referred to as lipotropic injections or lipo shots, is intended to aid in weight loss by boosting your energy and metabolism. They contain a mixture of organic ingredients like vitamins, amino acids, and enzymes that boost your body's ability to burn fat.
How Long Do Fat Burning Injections Last?
Each person's experience with fat-burning injections is unique and depends on a variety of variables, including metabolism, way of life, and diet. To maintain the results, you will need injections every 4-6 weeks as the effects of lipotropic injections typically last up to 4-6 weeks.
Why Choose SKN Cosmetics Islamabad?
Let's now discuss the benefits of visiting SKN Cosmetics Islamabad for your fat-burning injections. First of all, they have a group of highly qualified and experienced medical professionals who are experienced in giving fat-burning injections in a safe and efficient manner. To ensure the best results, they also only make use of sterile tools and premium ingredients. Finally, they provide flexible payment options and competitive pricing options to make the treatment accessible and affordable for everyone.
Procedure of Fat Burning Injection:
Consultation:
You must make an appointment with a doctor or other qualified healthcare provider before receiving fat-burning injections. They will assess your medical background, talk with you about your weight loss objectives, and decide whether you are a good candidate for the therapy.
Preparation:
You will lie down comfortably on the day of the procedure. Then we will clean the injection site by the doctor with an antiseptic solution to avoid infection.
Injection:
The doctor will clean the injection site before injecting the lipotropic solution into your muscle tissue with a fine needle. The injection may be uncomfortable, but it usually doesn't hurt.
Recovery:
You might experience a small amount of mild swelling or redness at the injection site afterwards. This is typical and will pass in a few hours. You can resume your daily activities immediately after the treatment.
Follow-up:
Depending on your unique needs and goals, you may need to receive fat-burning injections every 4-6 weeks to get the best results. Your physician will keep track of your development and modify the dosage and frequency of the injections as necessary.
In general, fat-burning injections are a quick and secure procedure that can aid in weight loss and general health improvement. And SKN Cosmetics Islamabad is unquestionably a consideration if you're searching for a reputable and knowledgeable supplier of fat-burning injections in Islamabad.
Conclusion:
Fat-burning injections can be a helpful weight-loss tool when used in conjunction with a healthy diet and way of life. 4-6 weeks is the maximum duration of the effects, though individual results may vary. And the best location in Islamabad for this treatment is SKN Cosmetics Islamabad. So why persist? Make a consultation right away to get started on the road to a healthier, slimmer you!