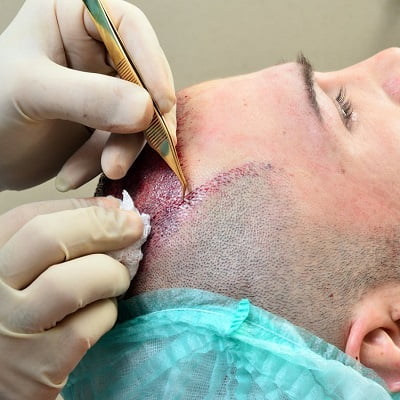 Balding is a natural phenomenon, and both men and women can be victims of it. It's not that bad in some cases; your hair things out, and you can recover it with the help of scalp oils and hot oil massages. But there are a few individuals who suffer from extreme hair loss, and no amount of massaging or oiling can help them recover that lost hair. That's when you get a hair transplant in Islamabad. It's a risk-free hair treatment that helps you regain your lost confidence and self-esteem. But How Long Does It Take to Look Normal After a Hair Transplant? Read on to find out more details!
Transplants Today:
Getting this procedure done means solving your balding problem permanently. After the treatment, you will grow out your own natural hair. The surgery permits the operator to place healthy hair on your bald spots, adding a few grafts at one time. This gives the patient a natural-looking hairline, unlike the transplants that people got back in the 80s. The only solution to a transplant was a small patch or extension of hair known as a hair plug during that time period.
With today's advancements, dermatologists can now perform transplants by extracting the entire follicle and placing it in the desired spot. There are two types of this treatment available at SKN Cosmetics. They are listed below.
FUE:
This technique involves removing an entire strip of follicles from either the back of the head or the neck. After the extraction, the surgeon will place the hair follicles in groups in the bald spots. This method of FUE hair transplant is preferred comparatively as it's faster, and the recovery time is also less.
FUT:
In this technique, the operator will remove your follicles one at a time. This is a time-consuming process as the surgeon will place one strand at a time in the bald areas. Most people only get this surgery done if they have thinning hair.
Should I Get a Hair Transplant?
Both genders can get this surgery performed if they have bald spots or thinning hair. But for this operation to be successful, you need to be eligible. And the eligibility criteria are as follows
You should have plenty of healthy follicles present on your head that can be used for the operation
Another standard is that you have to be able to grow out the hair in the balding areas on the head
You need to fall under both of these categories for the transplant to be successful. The dermatologist will perform a series of tests on the scalp to determine your eligibility.
After-Care:
Most patients think that once the procedure is over, they can go about their day without a worry in the world. That is, however, partially true since you have to take very good care of your scalp after the procedure.
Your doctor will prescribe medicated hair oils and medicines to help you keep your new hair nourished and healthy. The oiling and medication will prevent further hair loss and give you long-lasting results.
If these after-care treatments are not followed properly, you might face the same issue all over again.
How Long Does It Take To Look Normal After A Hair Transplant?
The first three weeks will cause you discomfort and swelling. The transplanted hair starts falling out. This is part of the growth process because the follicles are still intact in your scalp.
During this time frame, your hair looks exactly the same as it did before the surgery. But you should still follow the instructions given by your doctor followed by post-op appointments.
After the first month passes, your follicles will grow into a healthy hair. The growth time is slow and can take up to four months for the hair to be visible to you. However, the growth time depends on the person's recovery time. Patients with more vital healing abilities will have visible growth by the third or even second month.
Nine months after the surgery, your hair will be much thicker and longer for you to be able to style it properly. However, you should still book follow up sessions with your doctor to ensure everything is in order
The growth period will be fully completed one year after the procedure. You can visit your doctor if you feel like there's an issue with your new hair, but that rarely happens.
Book Your First Session!
People have this misconception that transplants are scary and painful, but it's quite the opposite in reality! So why not book your first appointment with us? Sign up today to get a free consultation session with our team of talented doctors and technicians!