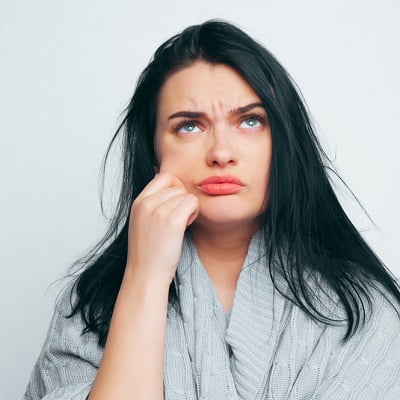 Introduction:
Having cheek fat can make your face look fuller and younger. It gives the face an overall appearance of youth and also slows down the wrinkling process. However, there are some cases where these fat pads have excess fat in them and can make you look chubbier and ruin the aesthetics of your face.
This is mostly caused due to genetics and unfortunately, most people fail after trying out different diets and exercises. If you are not satisfied with how your face looks, SKN Cosmetics is offering a safe and secure solution for removing your cheek fat! The charges for getting this treatment done vary from place to place.
But if you are wondering, How Much Does it Cost to Reduce Cheek Fat in Islamabad, Rawalpindi, Pakistan? you have come to the right place!
Is it a Surgical Procedure?
Removing fat from your face is only possible via surgery or liposuction if any other conventional method is not working out for you. These methods are further explained below in detail
What is Cheek Liposuction:
You can easily get your chubby cheek problem solved with this method. It is minimally invasive and has a shorter recovery period as compared to getting surgery. This method also requires less time to carry out so individuals with a busy schedule prefer to go for this. The procedure goes as follows:
The surgeon will put you under local and general anesthesia.
He will then make small incisions on your skin.
The dissolving agent is then rapidly injected into the treatment area. Depending on your needs, you can get the fat removed via a small rod that will either emit a laser beam or ultrasound waves.
The melted fat is extracted from the treated area using a small tube.
The incisions are closed and the wound is bandaged.
What is Buccal Surgery:
This invasive procedure only requires one hour to perform and can take up to three weeks to recover. The results for this option of removing the buccal pads from the face are irreversible. This means that this procedure will be performed only once. The surgery is performed as follows:
The operating doctor will only give you local anesthesia, which acts as a numbing agent for the procedure.
If you plan on getting several surgeries at once (facelift, jaw reconstruction, etc) you will be put under general anesthesia
After the anesthesia sets in, the doctor will create an opening on the inner side of the cheek.
He will then put slight pressure from the outside to reveal the buccal fat pad.
The doctor will very carefully slice and extract this fatty layer
He will close the incision using dissolvable sutures.
What Pre-op Preparations Are Needed?
Following are some guidelines to follow before getting an appointment to Reduce Cheek Fat in Islamabad
Talk to your surgeon about any medical disorders you might have, including any previous surgeries and allergies.
Ensure that you are aware of what to expectation
Stop taking any current medicines like vitamins and blood thinners.
Limit the use of alcohol and smoking.
Get an analysis of your facial structure.
What Happens After The Reduction Process?
Like any other surgery, you will be given a set of instructions to follow to avoid complications. Your operating surgeon will give you these instructions and u must follow them until your wound heals. These regulations are as follows:
He will prescribe a medicated mouthwash to avoid any infections.
You will be put on a liquid-only diet for the first two weeks.
Avoid chewing gum or harsh brushing.
Change your bandages regularly
How Much Does It Cost to Reduce Cheek Fat in Islamabad?
The Cost of Reducing Cheek Fat In Islamabad, Pakistan will be around 45,000 PKR. This price tag depends on febrile contributing factors such as location, doctor's fee, surgical tools, etc. These factors are discussed in detail below:
The charges for this procedure depend on which removal technique you pick.
If your cheek has an immense amount of fat in it, it will cost you extra to get it removed.
The bill will also be high if you opt to get a facelift or jaw surgery with this removal surgery.
If your doctor has years of experience in this treatment, he will charge more.
5.   Surgical equipment such as anesthesia, tools, and bandages are also covered in this price.
Insurance coverage:
Unless you suffer from any physical injuries to your face that permanently damage your cheeks, this procedure is considered to be a cosmetic treatment. Due to this, there is a slim chance that it will be covered by insurance companies. You will have to pay the expenses on your own.
Book a Free appointment:
Got more questions regarding How Much Does It Cost to Reduce Cheek Fat in Islamabad? Sign up today to get a free consultation session with our doctors at SKN Cosmetics and have all your queries answered! We will make sure you leave our clinic with the results you desire feeling satisfied and content!