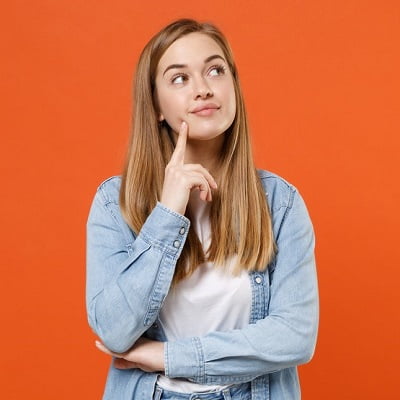 Everyone doesn't have a perfect body and isn't able to follow the diet plan or do workouts. Sometimes, even doing exercises doesn't work to reduce stubborn fats. However, you can eliminate such unwanted fat packs from any part of the body through cosmetic treatments. One of the effective treatments is known as liposuction.
Afterwards, your next concern would be How much does liposuction cost in Pakistan. In this blog post, you will learn all about the cost that how it will calculate and what factors are included while considering the treatment. So, keep reading!
An Overview:
Liposuction or lipo surgery is a procedure that is used to perform for eliminates the fat tissues by inserting a tube that moves inside for destroying them. It is a surgical treatment that requires local or general anesthesia as it depends on the body area. However, the specific body areas that are eligible for undergoing lipo surgery are:
Chin and neck.
Shoulders.
Upper or lower Arms area.
Breast (Usually for reduction).
Abdomen.
Love handles.
Hips and thighs.
Legs.
How Does Lipo Surgery Works?
According to SKN Cosmetics, the procedure will be performed by a board-certified plastic surgeon and under anesthesia. firstly, the plastic surgeon will mark the body area and inject the anesthesia (if the body area is small like the chin, shoulder, arms or legs then it will require local anesthesia otherwise areas like the breast, abdomen or love handles will need general anesthesia). After that, the surgeon will make an incision and insert a tube that moves under the skin for making the fat cells into liquid form. Then, this liquid form wills such out and the incision will be closed with stitches.
However, the duration of the procedure will be 2 to 4 hours as it depends on the area. It will take a few months to recover properly. Later than you will enjoy the results and contoured shape of your body.
Our Best Results:
Once you get the surgery, the results will be effective, noticeable and long-lasting. It will take 3 to 4 months for healing and after that, you will get satisfying outcomes. Moreover, it is necessary to choose an experienced plastic surgeon that performs your surgery accurately and prescribes you helpful aftercare instructions.
Liposuction Price at SKN Clinic:
Generally, the average liposuction cost in Islamabad ranges between 70,000 PKR to 250,000 PKR. Better to understand that it is a surgical procedure that cannot be performed at cheap prices. Also, no unprofessional surgeon can treat this delicate surgery so always choose the experienced one.
Cost Factors:
If you get an idea about How much does liposuction cost in Pakistan then you should be aware of a few factors that can impact the cost of the treatment. Therefore, several common factors are mentioned below:
To select a professional plastic surgeon can affect your cost. He/she will charge you according to their fee criteria. Otherwise, the new and less experienced surgeon doesn't charge highly.
Check out the location of the clinic before considering it because if the clinic is near then good but otherwise, you need to travel from one place to another. The travelling expense will affect the cost.
The area of the body for lipo surgery can charge you differently because small body parts are charged less as compared to large areas. However, the cost can vary from part to part.
Keep this in your mind – the reputation of the clinic matters a lot and it is necessary to choose a well-known and reputable clinic. This factor can impact your cost because well-known clinics are presented with high-quality work and it charge accordingly.
Other supporting charges like anesthesia fees, medication and further check-up sessions can affect your cost accordingly.
Over and above that, if you want to get more information related to its cost and impacting factors then you can contact us or visit our clinic anytime.
All Summed Up!
Liposuction is an effective surgery that can eliminate unwanted fat packs from specific body areas at a reasonable cost range and provide you with long-lasting results without any complications and risks. So, if you are willing to consider the treatment then feel free to consult us. We are here to give you a memorable experience!