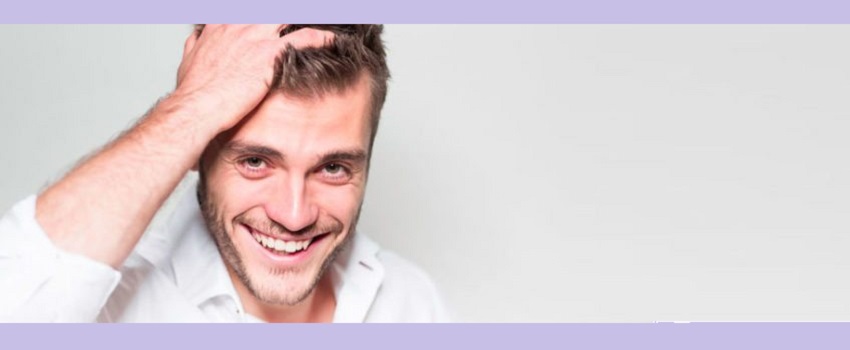 Considering a hair transplant in SKN cosmetics in Islamabad then a candidate shouldn't have to worry about the treatment and after the recovery time. Undergoing a hair transplant doesn't mean that it is the only thing you need, aftercare instructions are a must for candidates to follow for preventing any issue.
A hair transplanting is a treatment that also needs a recovery process after the treatment and several steps for the restoration to have successful results. It is necessary to focus on a daily routine that how you take care of implanted hairs and How to sleep after a Hair Transplant Procedure.
 Overview:
Some procedures are very sensitive. A skilful medical specialist will extract follicle one by one from the donor site and insert them into the treated area. It is the working of focus and concentration so make sure that there will be no damage to any hair follicle in the treated area during the surgery. There are few points which are clearly instructed to undergoing candidate of hair transplanting for how to nap after the treatment.
 Why it is Important to Nap in the Right Position?
According to research, it is very important to nap in the right way after hair treatment because the newly implanted hair is sensitive. If you do not care about it properly then you might experience low outcomes and complications.
After that, the follicles will get damaged which will certainly need multiple processes. It will show more swelling on the forehead area that will only extend the recovery.
 The Best Position to Nap after a Treatment:
After the treatment, your practitioner will prescribe you few important aftercare instructions including medication and routine to follow. The most important factor which you start to follow right after the procedure is how to nap in the right position. Important tips for sleeping are mentioned below:
A candidate should sleep upright on the back. Most practitioners preferred the angle of 45 degrees.
Avoid sleeping on a stomach. So, if you normally sleep on your stomach we strictly advise you to switch this habit for few days.
Put a smooth pillow under the head to keep the head straight. A person can put a pillow for the neck as it will support the head and protect hair grafts from damage.
It will highly be advised to nap in a chair to protect implanted hairs.
Make sure your bed sheet and pillows are clean because a treated area might get the infection through unclean stuff.
Besides all these important points, taking a lot of rest after the treatment is the best way to make sure you will recover faster and your body has enough energy to heal. You have to take good care of your hair according to the prescribed instructions of your specialist while sleeping at least the first week or for 10 days.
 When to Sleep in a Normal Position Again?
When you restrict yourself to follow the aftercare instructions continuously, your treated area and scalp surface will completely be healed. After 7 to 10 days, you can continue your routine and how much the healing period will take for the transplanted hair for fixing and incisions healing. You can also follow your daily activities and other activities.
After the period of recovery, a candidate will be able to do most of the activities of his/her life, daily hair wash and normal napping state. This process is different from person to person, so make sure to follow instructions prescribed by your medical specialist.
Generally, it is necessary to follow the instructions of your medical specialist, he knows better what is good for you and what is not good for your recovery time. These all precautions are important to follow even how you take care of them, what will be your diet plan and How to sleep after a Hair Transplant procedure.