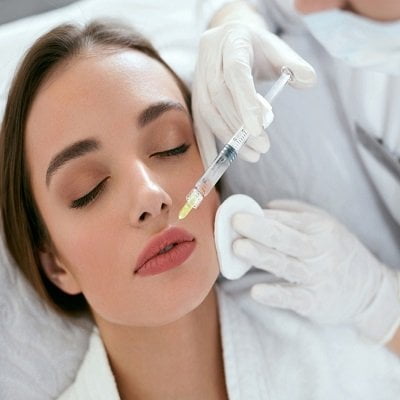 A substance that is naturally found in human beings is known as Hyaluronic acid. With this substance, the expert dermatologist uses it to fix some skin issues and perform several treatments. If you are the one who needs to fix facial impurities, add volume or to boosting up the growth of hair, HA Injections are the best choice.
In this blog post, you will learn all about Hyaluronic Acid Injection in Islamabad including its purposes, results, benefits and cost-related information. So, keep reading!
Hyaluronic-Acid Injection:
An injectable treatment that is used to perform for mostly facial issues like fine lines, wrinkles, dull eyes, aging spots etc. is known as Hyaluronic Acid injections. These injections can contour the facial feature and overall appearance like neck, arms and hands as well. However, your dermatologist will examine your facial condition and recommended you this amazing injectable treatment. Moreover, it can perform in multiple sessions.
Purpose of These Injections:
According to Expert Dermatologists, these injections are used for different purposes. Some common purposes are mentioned below:
To rejuvenate your appearance.
Restore the syntheses of elastin and collagen.
Reduce fine lines and wrinkles.
Adding volume of the face.
To improve and enhance the skin.
Top Benefits:
There are a lot of benefits to those who choose such types of fillers. A few common benefits are listed below:
Non-surgical approach.
It is an effective filler type.
Immediate and satisfying results.
Works like a magic on the face.
Improves the volume of dull area.
There are no downtime and side effects.
It will give you youthfulness.
Boost up your self-confidence and self-esteem.
Cost-effective treatment.
Expected Results:
After getting HA Injections, you will get effective and satisfying immediate results. The swelling and redness may appear for 2 to 3 days only and after that, you can observe noticeable outcomes of these dermal fillers injections. However, these injections provide temporary results and last up to 1 o 2 years. If you feel that you need more fillers then you can get these injections in future as well. Take good care of your skin and always choose an experienced dermatologist who gives you accurate results.
How Does It Perform?
According to SKN cosmetics, the procedure will be performed by our expert dermatologist and it will take only 30 to 40 minutes only. However, the procedural steps are mentioned below:
The practitioner will use numbing cream or anesthesia for making it painless.
After that, the hyaluronic acid will be injected into the skin.
Then, the practitioner adjusts the fillers and end the session here.
What To Do After The Procedure?
After the procedure, the practitioner will prescribe you some aftercare instructions as it is necessary to take good care of your treated area and skin. There are a few common instructions that are listed below:
Do not rub, touch or scratch the area.
Better to not use water on the treated area for at least 2 to 3 days.
Avoid having other cosmetic treatments like HydraFacial or laser etc.
Don't go out in direct sunlight.
Apply sunscreen before going out.
Keep yourself hydrated and maintain your diet.
If you feel any severe redness or allergy then immediately inform your dermatologist.
Cost of Hyaluronic Acid Injection at SKN Cosmetics:
Generally, the average cost of Hyaluronic Acid Injection in Islamabad ranges between 13,000 PKR to 20,000 PKR. Also, there are a few factors that can affect your cost, such as:
Dermatologist's fee.
Clinical location and reputation.
A number of HA injections.
Size of area and complexity.
Other supporting charges.
Furthermore, if you want to get more information related to cost and its factors then contact us or visit our clinic anytime. 
All Summed Up!
Therefore, if you are feeling old or if your look making your appearance unattractive then feel free to consult SKN cosmetics for amazing fillers known as Hyaluronic Acid. We are here to give you a young, smooth and soft look for making you beautiful, you will remember this experience. So, what are you waiting for? Book your appointment with us!