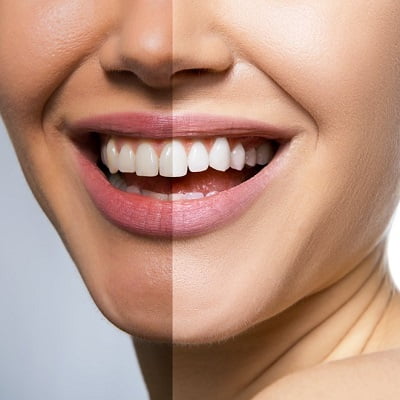 Pigmentation and dark marks are not limited to just your face or hands. Several people are suffering from hyperpigmentation and discoloration on their entire bodies. These darkish patches start appearing on the skin over long years of being exposed to the sun. This uneven skin tone can be reduced by using sunblock. But this only saves your skin just 50% of the time.  Most people find it hectic to bother with the pigment marks and give up covering or fixing them.
How Can you Get Whiter Skin?
Numerous people abroad are offering services to get full body whitening. But Is Full Body Skin Whitening Possible in Islamabad, Pakistan? Or is it only possible to remove the marks from your face? With recent studies, you can now get whiter, brighter skin with the help of Glutathione.
Glutathione is an antioxidant substance that is also found naturally in the body. This substance helps break down the melanin production in the body. This makes the skin appear brighter and fairer. In the last few years, you could only get this procedure done on the face. However, depending on your requirement, you can get this treatment for your entire body!
How is Skin Whitening Treatment Administered?
The antioxidant Glutathione is available in several forms. It can be administered into the body in the form of creams, gels, pills, and lastly, injections. These different forms are administered in the following ways
Creams: they are directly applied to the skin and help lighten the dark spots over a few months. They can be used every few days.
Gels: gels work just like creams. These gels are also applied directly to the skin to lighten it. They can be applied daily.
Pills: pills are considered more effective as compared to creams and gels. However, it will still take a few weeks for the results to show. They have to be consumed 3 times a week.
Injections: lastly, this method is the safest and fast-working among all of them. You can get one injection each month or every few months.
Is Full Body Skin Whitening Possible in Islamabad, Pakistan?
Yes, it is possible to get full body skin whitening at SKN Cosmetics Surgery Clinic in Islamabad, Pakistan using Glutathione injections. These injections are administered under professional surveillance. They offer a great alternative to other skin bleaching products and the results are long-lasting.
The number of sessions or injections needed depends on your requirement. If you have tan or darker skin, you will have to get the maximum amount of injections to reach your ideal shade. You can consult your doctor first about the shade you want to reach. Most women prefer getting rid of their tan completely. While others prefer to just rid of the brownish patches on the skin.
Are There Any Risks Involved With Full Body Whitening?
Since this is a safe and healthy method of getting fairer skin there are little to no risks involved. But there is still a small percentage of people who will experience the following symptoms:
Pain or cramps in your stomach region
Feeling bloated or full all the time
Having difficulty breathing
Reacting to the treatment like a rash
Get Fair Today!
Glutathione is a very strong natural antioxidant whose production in the body decreases over time. This happens due to old age or exposure to toxins. It's best to boost the production of glutathione in the body for a fairer skin tone and health benefits too. So book your free consultation appointment today and get started on getting brighter!