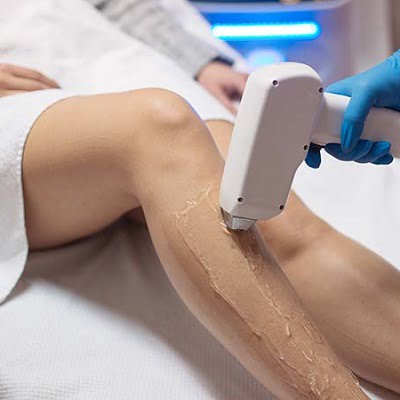 Are you tired of having wax or shaving body parts for removing undesired hair? Many ways are recently getting common because many people are choosing such cosmetic procedures. Then save your time and money by choosing laser hair removal permanently.
In this blog post, you will learn about its working, results, and Laser Hair Removal Cost in Pakistan. Also, we will discuss the other cost factors which you should know before the treatment. Keep viewing!
Laser Therapy & Its Working:
According to dermatologists, it is a noninvasive method that is performed for reducing hairs from certain parts of the body. It is the most well-known and popular procedure that is used for getting rid of undesired hair on the body. It is performed as, the practitioner numbs the area and uses a light beam that will target the pigment in the hair follicle that will absorb the light and it will destroy the hair.
The duration of the procedure will take 10 to 20 minutes maximum, or it depends on the treating areas. It may require multiple sessions like 5 to 6 for removing the hair permanently. Also, it will make your skin naturally smooth, clear, and glowing as it is ideal for all skin types.
Its Expected Outcomes:
Laser therapy for removing hair will provide long-lasting and effective results. it depends on person to person because every candidate has its type of hair texture, some of them get effective results after 2 to 3 sessions and some of them still require 4 to 6 sessions for complete reduction of the hair.
It is necessary to choose an expert and professional practitioner for your hair removing procedure and take good care of your treated area according to the prescribed instructions of your practitioner.
Is the Procedure Painful?
In simple words, no! It is not a painful treatment. An expert practitioner will always start to perform laser procedures by numbing the area first. Your practitioner will apply the numbing cream before the procedure for making it painless. Other than that, the laser therapy will perform like the rubber band is hitting you. You can openly ask your practitioner before the procedure as they will discuss all the details and procedural steps with you.
About Cost:
Generally, the Laser Hair Removal Cost in Pakistan ranges between 3000 PKR to 20,000 PKR. The actual cost of the procedure will be decided after reviewing the hair texture, quantity and according to a body part for hair reduction. Therefore, they will be charged candidates differently and according to your desire outcomes. However, you need to attend an initial consultation session with your professional practitioner where you will know about the acceptable range of its cost with other factors included.
Other Cost Factors:
When you consider full body laser treatment, your dermatologist will let you know about other factors which can affect your treatment price. Moreover, after knowing the actual price, these common cost factors are mentioned below:
The professional dermatologist fee can affect your cost, if you are going to choose an expert and skillful practitioner for your therapy then they will charge you according to their expertise and level of fee structure. It is an obvious thing that you can't trust any unprofessional practitioner.
The clinical location and reputation will affect your cost because if you do not have a reputable clinic near to you then you will require to travel from one place to another. This expense will affect your treatment cost.
The size of treated body parts or skin area can affect the cost. When you consider this treatment, the practitioner will examine the area by checking the hair texture, quantity of hair, and the severity of body parts.
The session requirements are another factor affecting the cost of treatment. It depends on you that how many sessions you will require. The single session will charge you individually. So, the number of sessions you need, the cost will get affected.
Furthermore, if someone wants to know more about cost-related details then feel free to contact the SKN team for asking more information.
All Summed Up!
So, it is the most effective and safest procedure option for getting rid of unwanted hair. It will not only remove hair but make your skin smooth and glowing by providing long-lasting results. If you want a laser for reducing hair growth then consult SKN cosmetics as we always try to offer affordable rates for all.