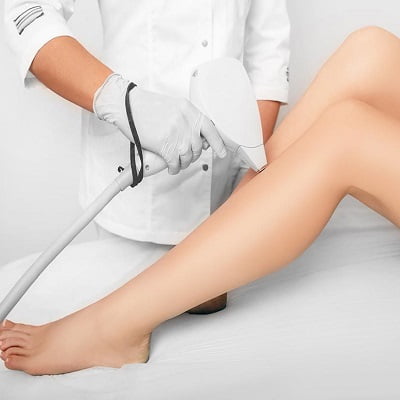 Every hair growth on the legs is removed with full leg laser hair removal. Waxing, tweezing, and shaving are ineffective and unreliable. Laser light is used to eliminate hair follicles on your legs, leaving your skin clean, smooth texture, and flawless. It is a simple, successful treatment that has little to no harmful impacts. It is suitable for those with darker hair or lighter complexion tones.
Nevertheless, if you are interested and want to know Leg Laser Hair Removal Cost in Islamabad Pakistan; keep scrolling.
Get Familiar With The Laser Hair Treatment:
Laser hair removal is a cosmetic technique that removes unwanted body hair from various parts of the body. Legs, underarms, or bikinis are perhaps the most often given regions. The process is based on a laser and color pigments found in the hair.
It's vital to realize that Full Body Laser Hair Removal isn't everlasting. Because it's such a novel hair removal procedure, there's not as much study done upon that, because there are not enough long-term specimens to determine whether it's truly irreversible. Nonetheless, the majority of laser hair removal individuals will have a lasting decrease in hair growth. Some people will never have another hair. As a result, laser treatment, as per the standards set, may help to reduce hair growth considerably up to 90%. Some people will receive touch-up services once a year after their first procedure, while others will only require them once every 5 years.
Outcomes:
Full Leg Laser Hair Removal received many positive feedbacks. The majority of people have hair removal that lasts few months, if not years. Laser hair removal, on the other hand, does not assure everlasting hair removal. Hair is generally smoother and lighter in colour as it grows back. You will experience:
Smooth, clear and bright skin
Small burning sensation or minor redness
Not painful
Safe and well-tolerated
Long-lasting hair removal
Benefits of Full Leg Laser Hair Removal:
Laser has been rated as one of the top-notch treatments to remove unwanted hair from the body. This procedure on the full leg surely has many benefits in which the following 3 are on top:
Accuracy:
Lasers can treat dark, dense hairs whereas causing no harm to the outer tissue.
Efficiency:
Every light beam lasts a microsecond and may repair several hairs in one go. Each second, the laser can repair an area around the width of a quarter.  Larger areas, like the back or legs, might take nearly an hour.
Consistency:
After 4 to 7 treatments, the number of patients experiences irreversible hair growth.
Cost of Full Leg Laser Hair Removal:
Fortunately, laser hair removal is not expensive at all; in fact, determining the correct physician can save you many rupees even as providing top-notch cosmetic treatment; put, cheap expenses combined including good facilities make laser appointments reasonable. Full Leg Laser Hair Removal Cost in Islamabad varies from 10,000 PKR to 30,000 PKR per session depending upon the treatment plan and dermatologist.
Factor Affecting the Cost:
During the initial appointment session, the patient should always reveal everything about his/her problems to the expert. The dermatologists will discuss a thorough assessment of treatment, as well as any other issues that may influence the cost depending on particular concerns. Moreover, dermatologist charges, setting, atmosphere, competence, cleanliness, and equipment use impacts all add up to a significant financial investment. Patient prescription and consultation fees may include in the additional financial constraints.
Why Choose Us for Full Leg Laser Hair Removal:
Patients are treated with the utmost attention at SKN Cosmetics. Interventions may carry out with the help of highly skilled personnel, top-of-the-line equipment, and a certified team of experts. We provide a supportive atmosphere to put patients at ease. Patients may have the skin complexion they want at an affordable rate with Full Leg Laser Hair Removal Cost in Islamabad. We are dedicated to maintaining the highest level of performance possible.