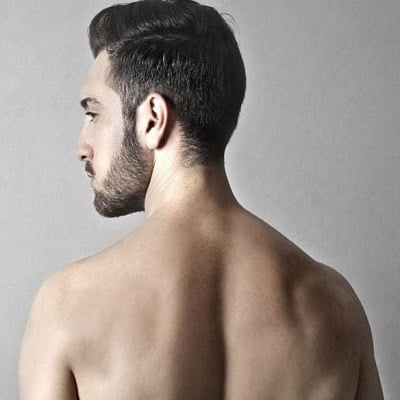 Hair looks good only on the head but having hairs on body parts like the neck or shoulder is annoying and ugly. The most effective solution for removing unwanted hair is laser hair removal treatments. It will remove the excess growth of hair from different body areas. 
Are you experiencing unwanted hair, even on the back or shoulder? Or are you tired of using different hair removal methods like waxing, shaving, and hair removing creams? If yes, then consult SKN for Neck and Shoulder Hair Removal in Islamabad Pakistan. In this blog post, we will cover the working of laser, its effectiveness, and results. So, read more! 
The Best Option For Hair Removal:
According to SKN cosmetics, for removing hair from several body areas like Neck and shoulder, we suggest laser therapy because it is getting popular and effective for removing hair with a skin depth. The process will take 30 minutes to clear the treating area. 
Laser treatment is FDA approved and non-invasive treatment which is effective for all skin types. Therefore, it is better to choose a board-certified practitioner from a well-known clinic. 
When you consult with the laser practitioner, he/she will examine the area and recommend you a suitable option. Next, it is necessary to consult with your specialist, who will let you know what is best for you. 
Its Benefits:
There are various benefits of laser treatment; some of them are mentioned below: 
Minimal discomfort and painless therapy.

 

It can remove every type of hair.

 

Time and money-saving procedure.

 

Treated skin will be clear and smooth.

 

Safest method and free of significant side effects.

 

No downtime for recovery.

 
Expected Results:
In our clinic, laser hair removal treatment delivers long-lasting and effective results to undergoing candidates. However, the final outcomes are different from person to person because it depends on skin type. Some people obtained effective results with a single session, and others still require multiple sessions. 
According to SKN experts, achieving a long-lasting and 80% reduction of hair may require six to seven sessions. The session requirement will be discussed in the consultation session. 
Candidacy Criteria:
It is necessary to fulfill the candidacy criteria before considering the laser treatment for hair removal. Some ideal candidates are mentioned below: 
A candidate should be above 18.

 

Both men and women.

 

Having flawless skin.

 

Free from skin allergies and other sensitivity.

 

A person should have a realistic expectation of results.

 

Effective for all skin types.

 
Is It Effective?
As mentioned above, if you successfully fulfill the eligibility criteria for this laser treatment, you will get effective results for a long time. So, yes, it is an effective and suitable treatment for Neck and Shoulder Hair Removal in Islamabad Pakistan. So, if you want to consider this treatment, then consult SKN cosmetics. 
What To Do After Treatment?
After the treatment, the practitioner will prescribe you some aftercare instructions which are necessary to follow. These instructions will help you out during the recovery time and prevent your skin from side effects. Some standard instructions are mentioned below: 
Do not go out in direct sunlight.

 

Avoid tanning your skin because it is a bad idea after laser.

 

Use medicated sunscreen.

 

If you feel any redness, then use prescribed medication.

 

Drink water at least eight glasses a day.

 

Avoid smoking and drinking alcohol.

 
Sessions Requirements:
When you attend the initial consultation session, your practitioner will examine the hairy area, hair texture, and other conditions. Then, he/she will let you know how many sessions you may require. 
Moreover, our experts always recommend 6 to 8 sessions for the complete removal of hair. For achieving long-lasting results, you need to follow the instructions of your practitioner. 
Drawbacks:
The side effects are rare in this treatment, but they do occur in the following situations: 
A single session will not be enough for the removal of hair growth.

 

It might go worst if you didn't choose an experienced practitioner for laser.

 

The redness and minor irritation may occur if you will not follow the instruction.

 

The skin can burn and get affected if you directly go out in sun exposure after the procedure.

 
About Cost:
The cost of a laser for hair removal depends from person to person. If you want to know the exact cost according to your treated part, then you should consult first. Also, it has some cost factors that can affect the price of treatment like: 
The expert practitioner fee.

 

Locations and reputation of the clinic.

 

Sessions requirements.

 

According to the body part.

 
All Summed Up! 
If you want to consider Neck and shoulder Hair Removal in Islamabad Pakistan, then feel free to consult SKN cosmetics for effective laser treatment. Our experts will provide you smooth and painless procedure with successful outcomes.